We talk about safety a lot and that's because safety is what we do. Staying safe while on the job not only ensures that you can go home to your family and friends every night, but that you can stay productive. It's OSHA Stand-Down Week 2019 and this week our
Gear Experts®
are going to give a broad overview of OSHA Stand-Down and break down the Hierarchy of Fall Protection.
OSHA Stand-Down Week
---
Every year OSHA has a Stand-Down Week that is observed in the interest of preventing falls in any at-height industry where falling is a hazard while on the job. OSHA encourages employers to have a "Safety Stand-Down" where employers talk directly to employees about safety. Employers should take this break to focus on fall hazards and reinforce the importance of fall prevention. OSHA and NIOSH have provided a ton of resources that employers can utilize when participating in OSHA Stand-Down Week. You can find those resources by
clicking here
.
How to Conduct a Safety Stand-Down
---
Conducting a Safety Stand-Down can be done in many ways and can tie into safety discussions that companies are already having. Some Stand-Down ideas include a toolbox talk, equipment inspections, rescue plan development, and job hazard overviews. If you're not sure what to talk about, our
blog
,
YouTube channel
, and
knowledge base
are full of valuable resources to spark discussions.
The Hierarchy of Fall Protection
---
The main goal of OSHA Stand-Down Week is fall prevention, so we wanted to take this opportunity to discuss the hierarchy of fall protection. The hierarchy of fall protection is a method of categorizing fall protection into 5 stages. The stages go from "No Risk" (Stage 1) to "High Risk" (Stage 5). Those stages are:
Hazard Elimination;
Fall Prevention;
Fall Restraint;
Fall Arrest; and
Safety Monitor.
The Break Down
---
So, now that we've covered the stages of fall protection, let's dive a bit deeper into each stage and what they actually mean.
Hazard Elimination (Stage 1)
Hazard elimination is the act of completely removing a hazard via construction or maintenance. Basically, it means that the risk of falling has been completely prevented. For example, fixing a hole in the outer wall of a building is hazard elimination. Once the hole has been fixed, no one can fall out of the building.
Fall Prevention (Stage 2)
Fall prevention is the use of equipment that has the purpose of completely preventing access to a fall hazard. While the fall hazard has not been "removed" by means of construction or maintenance (stage 1), it has been blocked with equipment that has been designed for that purpose.
Guardrails
are an example of fall prevention.
Fall Restraint (Stage 3)
Fall restraint is a system that prevents a person working at-height from falling. This is done by using specialty equipment, like a
lanyard
, to connect a worker to an
anchor
that prevents the worker from reaching an area where the risk of a fall exists.
Fall Arrest (Stage 4)
Fall arrest is a form of fall protection in which a piece of specialty equipment stops the descent of a person who is falling. An example of this would be a
self-retracting lifeline
.
Safety Monitor (Stage 5)
Safety monitor is the highest risk stage in the Hierarchy of Fall Protection. This method is used in situations where it is proven that all other types of
fall protection
are not possible or would increase the potential danger. A competent and trained person is assigned to monitor the work of others in this situation. Clearly, stage 5 of the Hierarchy of Fall Protection is the most dangerous and least preferred method. If you have any questions about the Hierarchy of Fall Protection or the equipment required at the different stages,
click here
 to contact one of our Gear Experts®.
**The content of this blog is not intended to replace proper, in-depth training. Manufacturer's instructions must also be followed and reviewed before any equipment is used.
The ABCs of Fall Protection
---
Gear Up with Gear Experts: The Podcast
---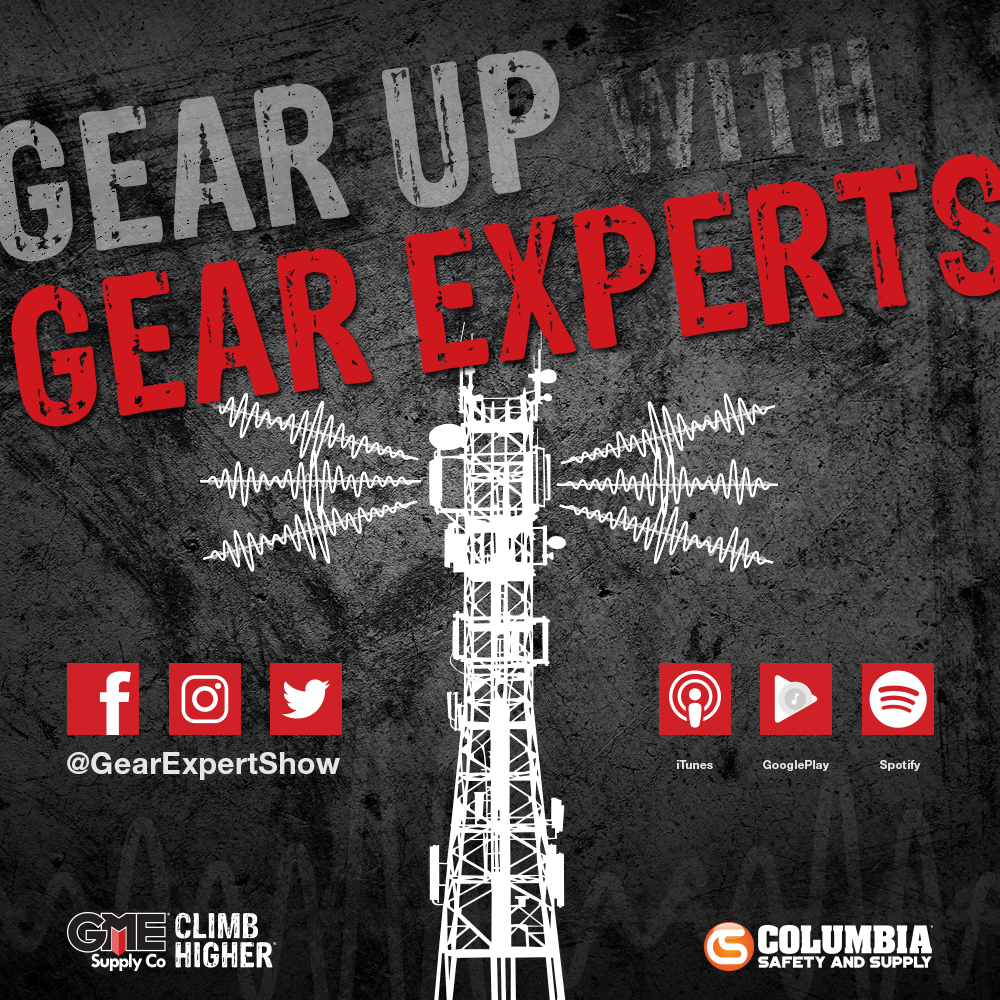 If you haven't already checked out
Gear Up with Gear Experts
, our podcast dedicated to at-height, industry, and construction, it is available for download! You can find it on all major podcast listening platforms like
Apple Podcasts
,
Spotify
,
Google Play Music
, + your favorite podcatcher of choice. And, you can head on over to
gearexperts.com
to follow us on social media, check out our detailed show notes, and sign up for updates.
Get Social
---
Be sure to follow us on social media to keep up with everything GME Supply has going on.
Facebook | Instagram | YouTube | Twitter | LinkedIn

We're Also on Snapchat
---
Simply snap or screenshot this image ↓ to follow GME Supply!