As the 5G roll-out continues across the globe, proper antenna alignment is becoming more important than ever. The
Multiwave Smart Aligner
 has long been a staple of antenna alignment. And, the all-new version includes a ton of upgrades, better connection capabilities, and increased antenna compatibility. Our
Gear Experts®
are going to highlight some of those changes.
Upgraded Specs
---
As technology progresses and alignment requirements become more strict, having the best technology available is key to getting the job done right the first time. The
Multiwave Smart Aligner
 doesn't disappoint. With a range of upgrades including battery, connectivity, toughness, and reporting, this device is ready to meet every challenge.
Battery
Nothing is more frustrating than a battery dying before the job is completed. You won't have to worry about that with this device. It features a rechargeable lithium-ion battery that comes with both a wall and car charger. And, with over 10 hours of battery life, it can ruin the entire workday.
Connectivity
We live in a world of technology. But, with the Smart Aligner, you won't have to worry about what devices you can connect to, because they've covered them all. It features Bluetooth, WiFi, and a USB cable so you can connect to any device you need to. Plus, you can save alignments on the tool to transfer them to your device of choice later if needed. You can use the Bluetooth and WiFi to connect to both Android and iOS. A nice feature of Bluetooth is that your connection won't be affected by crowded WiFi environments.
Environmental Improvements
Working at-height and in the elements is no easy task. That means the equipment you use needs to be as tough as you are and this aligner doesn't disappoint. It can operate at temperatures ranging from -22° F to 158° F (-20° C to 70° C). The aligner also features a NEMA 4X IP63 rating on the seal holding the device together. That means it can handle almost anything you throw at it. And, with shock/vibration ratings it can handle any bumps that might occur during normal work.
App Updates
With the Multiwave smart aligner app, it makes this nifty device future proof. And, with the new "Alternate Bracket Mounting" feature, this app is better than ever. The Alternate Bracket Mounting feature is located in the app settings and gives the user the ability to mount the bracket on any part of the antenna. For more information about how the Multiwave app works, click here. 
[insert link here]
Antenna Versatility 
---
Not all antennas are built alike, but the Smart Aligner can fit a wide range of antennas. Antennas it is compatible with include:
AIR21
AIR32
AIR1641
AIR5121
NOKIA DASB
RF Elements Horns
Cambium
Ubiquiti
It also features a custom insert for your antenna. With the Multiwave Smart Aligner, incompatibility won't stop you from getting the job done. For more information on custom-designed solutions, please contact one of our 
Gear Experts®
. →
Click here
to see the all-new Multiwave Smart Aligner Antenna Alignment Tool →
Click here
 
to see the full selection of Multiwave Smart Aligner accessories →
Click here
to see more information about the Multiwave Smart Aligner →
Click here
to learn more about the Smart Aligner app available for Android and Apple devices
**The content of this blog is not intended to replace proper, in-depth training. Manufacturer's instructions must also be followed and reviewed before any equipment is used.
The All-New Multiwave Smart Aligner: The Video
---
Gear Up with Gear Experts: The Podcast
---
If you haven't already checked out 
Gear Up with Gear Experts
, our podcast dedicated to at-height, industry, and construction, it is available for download! You can find it on all major podcast listening platforms like 
Apple Podcasts
, 
Spotify
, 
Google Play Music
, + your favorite podcatcher of choice. And, you can head on over to 
gearexperts.com
 to follow us on social media, check out our detailed show notes, and sign up for updates.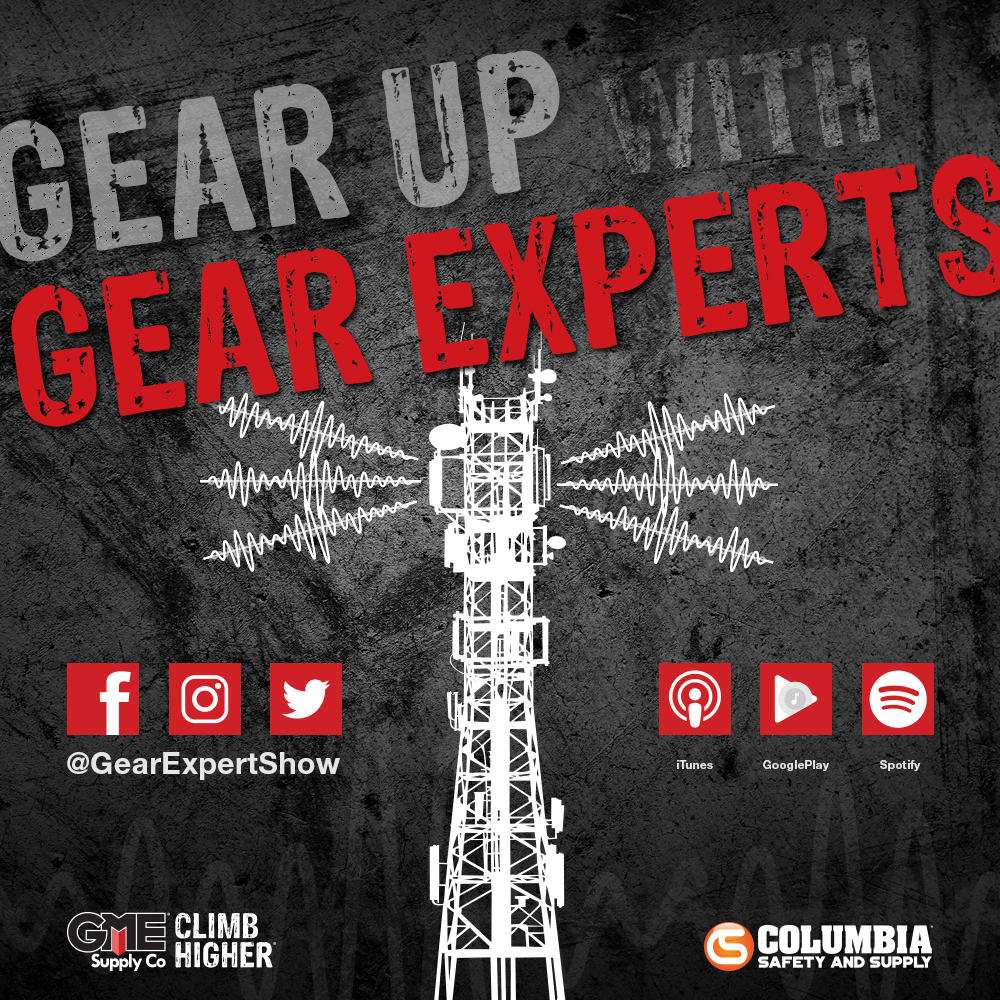 Get Social
---
Be sure to follow us on social media to keep up with everything GME Supply has going on.
Facebook
 | 
Instagram
 | 
YouTube
 | 
Twitter
 | 
LinkedIn