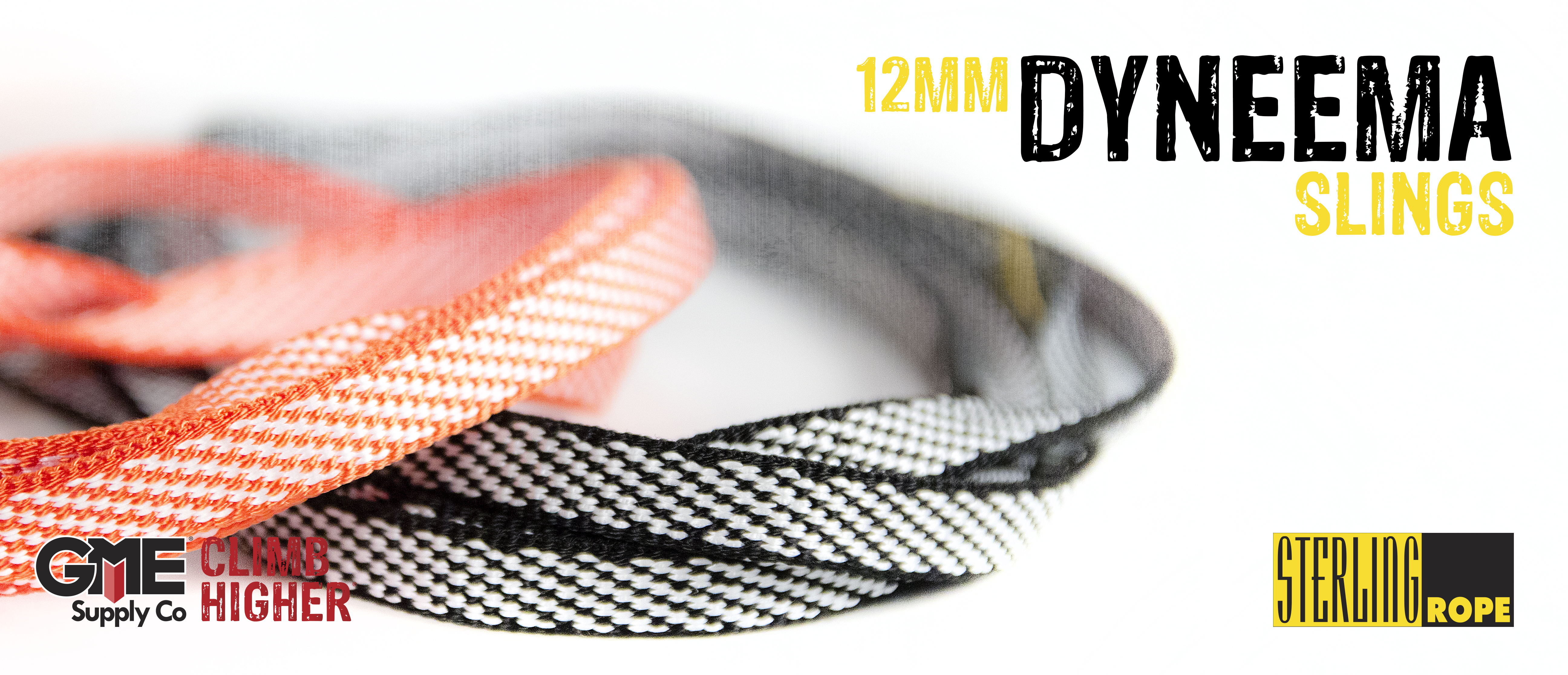 When working at height, or in situations that require mechanical lifting, the gear you use is paramount in the safety of you and your crew as well as the success of the job. Knowing that your gear is up to the task can truly make the difference. Our
Gear Experts®
 
are going to break down
Dyneema Slings
 
from
Sterling Rope
.
Slings
---
Slings are an extremely useful tool for any job that requires mechanical lifting or work at height. The reason why they are so useful is that they give workers the flexibility to make safe lifts. And, they can be used as secure anchor points. Not all slings are equal, though. Slings are available in a wide variety of materials - each with their own advantages. One of those materials is Dyneema - which Sterling uses in their Dyneema slings.
Dyneema - What is it?
---
Dyneema has a few advantages over traditional materials used in runners. Dyneema is an ultra-high molecular weight polyethylene (UHMwPE) or high modulus polyethylene (HMPE) fiber. This material has gained a reputation for being the lightest, strongest fiber in the world. In fact, it is 15 times stronger than steel. Plus, it's hydrophobic - meaning it doesn't get wet easily, it's cut resistant, and it's resistant to UV rays and chemicals. All of these features help increase the lifespan of the sling.
Sterling Rope Dyneema Slings
---
Sterling Rope's
Dyneema Slings
are a 1/2" (12 mm) wide and are extremely strong. Boasting an MBS of 5,170 pounds (21 kN) in a straight pull, these slings are up for nearly any job. While their strength and weight ratings are impressive, it's important to note that because of their resistance to elongation, they shouldn't be used in dynamic falls. Not all jobs are the same and Sterling kept that in mind when making these slings. They come in a variety of colors and lengths so you can customize your set up. They are available in 10", 24", 30", and 48" lengths. The 10" version is available in blue, the 24" version I available in black or orange, the 30" version is available in blue, and the 48" version is available in black. →
Click here
to see the Sterling Rope Dyneema Slings →
Click here
to see our full selection of Sterling Rope gear
**The content of this blog is not intended to replace proper, in-depth training. The manufacturer's instructions must also be followed and reviewed before any equipment is used.
Dyneema Slings from Sterling Rope: The Video
---
Gear Up with Gear Experts: The Podcast
---
If you haven't already checked out 
Gear Up with Gear Experts
, our podcast dedicated to at-height, industry, and construction, it is available for download! You can find it on all major podcast listening platforms like 
Apple Podcasts
, 
Spotify
, 
Google Play Music
, + your favorite podcatcher of choice. And, you can head on over to 
gearexperts.com
 to follow us on social media, check out our detailed show notes, and sign up for updates.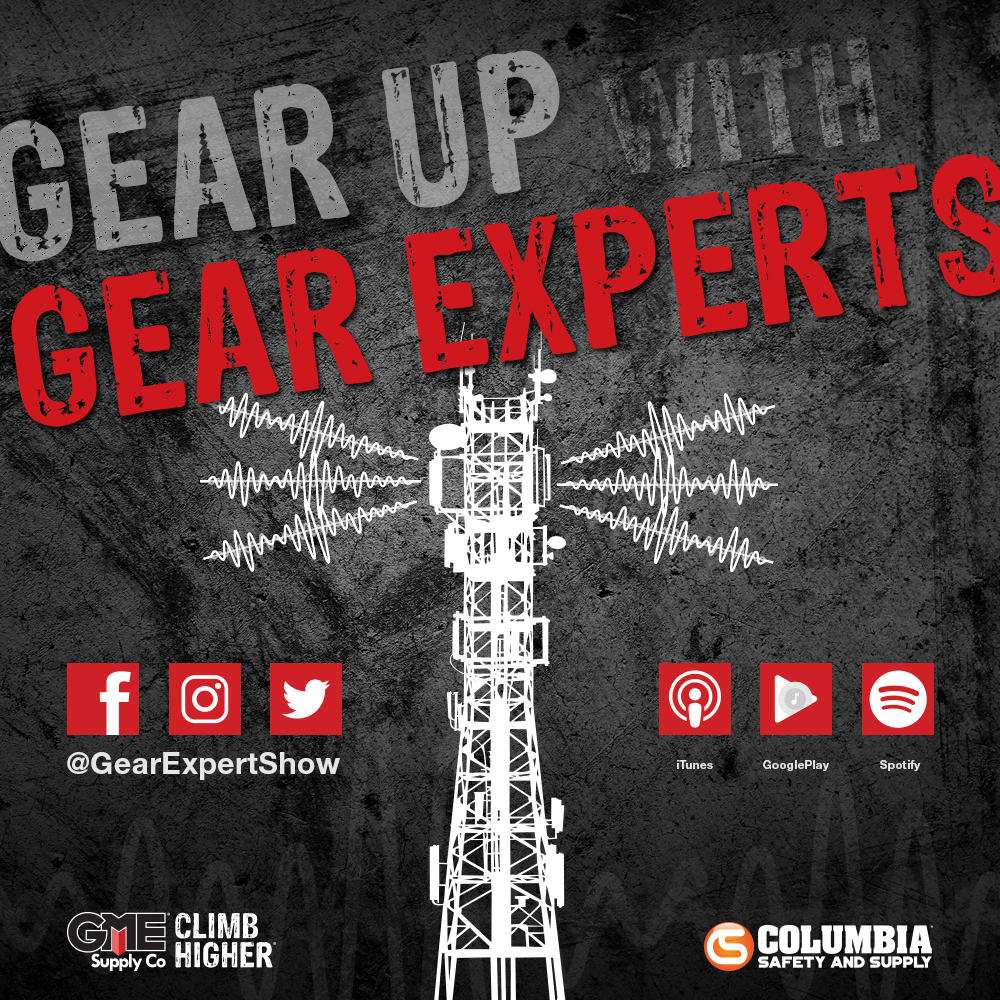 Get Social
---
Be sure to follow us on social media to keep up with everything GME Supply has going on.
Facebook
 | 
Instagram
 | 
YouTube
 | 
Twitter
 | 
LinkedIn