Protecting your noggin is an important part of staying safe on the job. Helmets are an effective way of protecting your head in a range of different industries and applications. But, not all helmets are created equal and not all helmets are intended for all industries or applications. Our
Gear Experts®
 
are proud to introduce the all-new
Strikeforce Helmet
.
Built for the Elite
---
The name "Strikeforce" says everything you need to know about the purpose of this helmet. It was designed by PMI to be tough and stealthy. As the first choice among elite combat, fire, rescue, and enforcement teams, this helmet is built to handle the harshest of environments. It features a solid black no-shine industrial finish. And, to stay stealthy, there is no visible logo or reflective material on the helmet. It even has a black chin strap, liner, and hardware. The headlamp holders and ear protection clips are also black.
Premium Features
---
While the
PMI Strikeforce Helmet
was designed to offer superior protection and unmatched stealth, it also has a handful of useful features. This helmet is fully adjustable and has a super comfortable three-point chinstrap. The headlamp retainer makes attaching a range of headlamps simple. And it features both a goggle mount and clips to attach earmuffs.
Specifications
---
Helmets can be tricky because no one's head is the same. But, the PMI Strikeforce offers a wide range of head sizes a comfortable fit. Referred to as the "one size fits all" approach, this helmet can comfortably adjust to fit on heads with a circumference ranging from 52 to 64 centimeters. It's lightweight, too. At just 1 pound 4 ounces you don't have to worry about this helmet weighing you down while you're getting the job done. But, don't let the lightness fool you - this helmet is tough. It meets ANSI Z87.1 standards and is Type 1 Class G (for up to 2,200v). And it meets NFPA 1951 the Utility Technical Rescue Protective Helmet Standard. For our friends across the pond, it meets the EN 397, AN/NZS 1801 (1997) Type 1 and Type 2 standards as well. →
Click here
to see the PMI Strikeforce Helmet →
Click here
to see our full selection of PMI Helmets →
Click here
to see our full selection of PMI Gear
**The content of this blog is not intended to replace proper, in-depth training. Manufacturer's instructions must also be followed and reviewed before any equipment is used.
Gear Up with Gear Experts: The Podcast
---
If you haven't already checked out 
Gear Up with Gear Experts
, our podcast dedicated to at-height, industry, and construction, it is available for download! You can find it on all major podcast listening platforms like 
Apple Podcasts
, 
Spotify
, 
Google Play Music
, + your favorite podcatcher of choice. And, you can head on over to 
gearexperts.com
 to follow us on social media, check out our detailed show notes, and sign up for updates.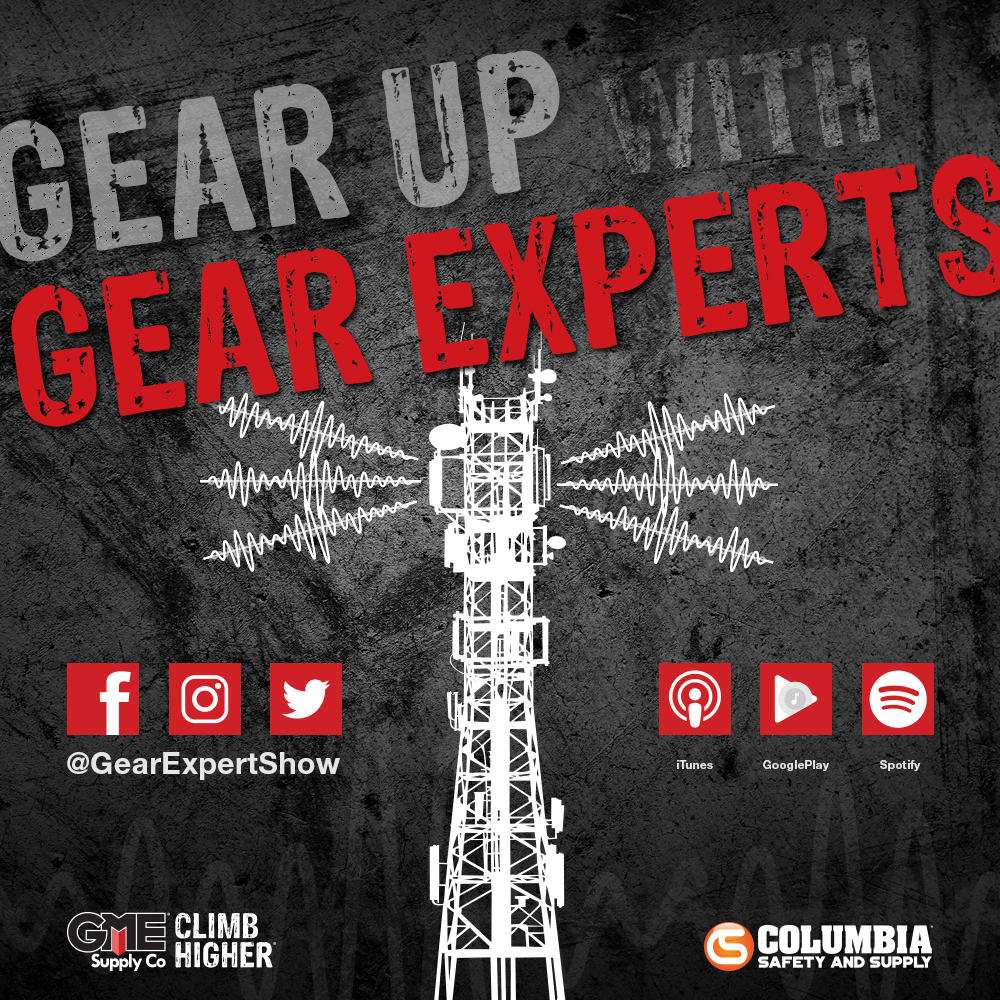 Get Social
---
Be sure to follow us on social media to keep up with everything GME Supply has going on.
Facebook
 | 
Instagram
 | 
YouTube
 | 
Twitter
 | 
LinkedIn