Protecting your noggin on the job site is an incredibly important part of job site safety. Our
Gear Experts®
are proud to announce the Exclusive Green version of the extremely popular
DAX Fifty 50 Hard Hat
from
Lift Safety
.
Taking the Safety World By Storm
---
By now, you've most likely seen or at least heard about the DAX Fifty 50 Carbon Fiber Hard Hat. They've taken the world by storm with their eye-catching color schemes and superior protective features. With a unique spin on the classic
DAX Carbon Fiber Hard Hat
this hard hat quickly rose the ranks of a "must have" piece of safety gear by workers everywhere.
The DAX Fifty 50
---
The DAX Fifty 50 Carbon Fiber Hard Hat is a full brim, carbon fiber reinforced resin hard hat offering a 6-point suspension system for superior comfort and impact protection. It features an innovative Clarino synthetic leather comfort dome and an over-sized ratcheting fitment dial that makes adjustment easy – even while wearing gloves. Plus, each carbon fiber shell is hand laid - offering a unique one of a kind appearance.
A Unique (And Exclusive) Option
---
With the widespread success of the orange, yellow, and white versions of this hard hat, our
Gear Experts®
wanted to offer our customers something a little different. That's why we worked closely with our friends at
Lift Safety
to provide a green color option that is only available from GME Supply and our sister company
Columbia Safety and Supply
. We launched this color option earlier in the year with a 50-helmet limited edition hard run that featured one-of-a-kind decals on each helmet.
Re-Release the Unique
---
The response to our limited edition run was truly astounding. And now we're re-releasing the hard hat as an option for everyone. The re-release doesn't have the limited edition decals, but it is still an exclusive color that you can't get anywhere else. This exclusive hard hat has all the features you've come to rely on from Lift Safety – with our unique green color option. →
Click here
to check out the Lift Safety DAX Green Fifty 50 Carbon Fiber Full Brim Hard Hat →
Click here
 
to see our full selection of Lift Safety hard hats →
Click here
 
to see our full selection of Lift Safety gear
**The content of this blog is not intended to replace proper, in-depth training. Manufacturer's instructions must also be followed and reviewed before any equipment is used.
Exclusive Green Lift Safety DAX Fifty 50 Hard Hat: The Video
---
Gear Up with Gear Experts: The Podcast
---
If you haven't already checked out 
Gear Up with Gear Experts
, our podcast dedicated to at-height, industry, and construction, it is available for download! You can find it on all major podcast listening platforms like 
Apple Podcasts
, 
Spotify
, 
Google Play Music
, + your favorite podcatcher of choice. And, you can head on over to 
gearexperts.com
 to follow us on social media, check out our detailed show notes, and sign up for updates.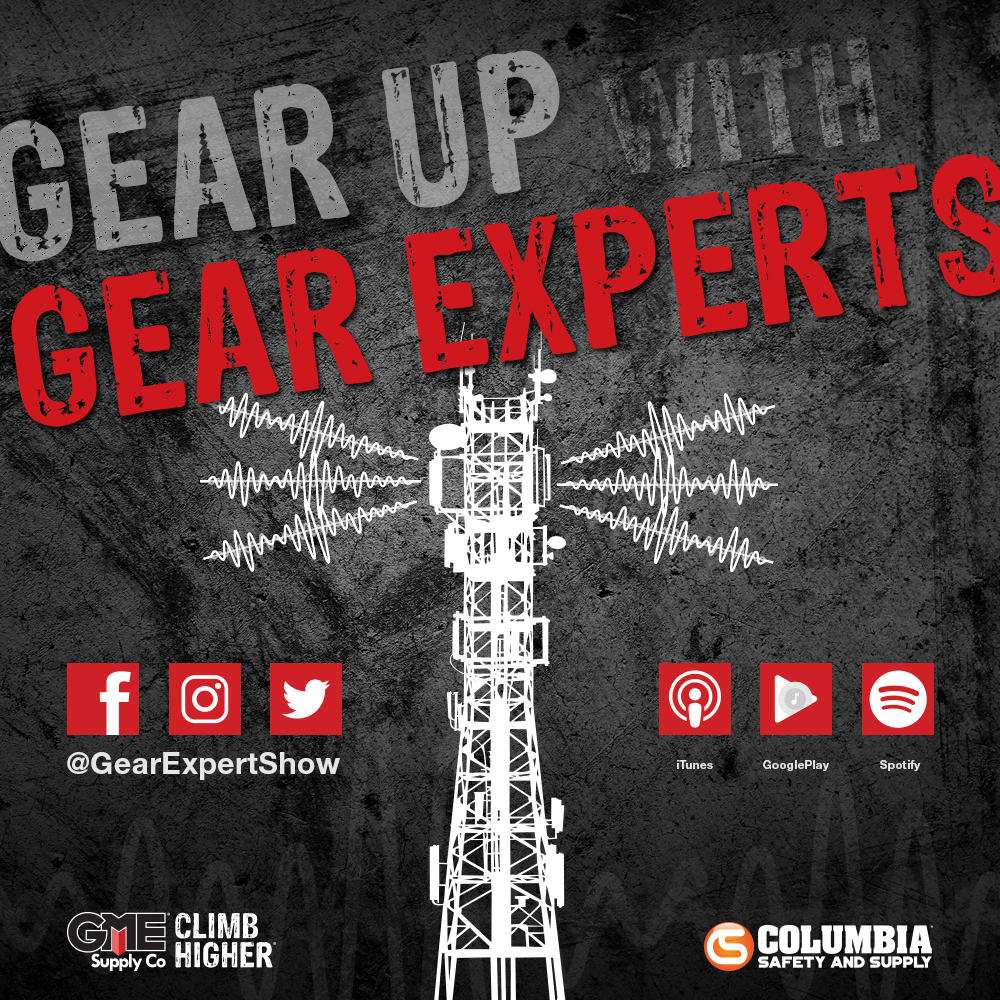 Get Social
---
Be sure to follow us on social media to keep up with everything GME Supply has going on.
Facebook
 | 
Instagram
 | 
YouTube
 | 
Twitter
 | 
LinkedIn