When it comes to working at-height, inspecting your equipment can make all the difference in job site safety. We've covered rope inspection in a previous blog post. You can find that post by
clicking here
. This week our
Gear Experts®
are going to provide a broad overview of the organization that sets standards for inspection.
The Cordage Institute
---
Fiber rope standards are established by an organization called the Cordage Institute. The Cordage Institute was founded in 1920 and is comprised of a group of fiber rope manufacturers, their suppliers, and affiliated end-user organizations. While the cordage institute sets a wide variety of standards for a wide variety of uses, the standard that is of interest to our industry is the International Guideline for Fiber Rope Inspection and Retirement Criteria – specifically section 4 (
CI 2001-04
). In this post, we're giving a brief overview of the subject matter discussed in the Fiber Ropes, General Standard
(CI-1201)
 which covers the general characteristics and requirements for all fiber cordage and ropes which you can order in full 
here
.
CI-1201
---
As we mentioned above, CI-1201 covers the general characteristics and requirements for all fiber cordage and ropes. We'll touch on characteristics that are tested for like Minimum Breaking Strength (MBS), Working Load Limits (WLL), and Safety Factor and the different packaging requirements for commercial use.
Rope Packaging Labels for Commercial Use
When buying rope, a unit should have a label noting the product description, diameter/size, weight/length, material, minimum breaking strength (MBS) or working load, the manufacturer's name and address, and country of origin.  This is the basic set of variables you need to know to estimate how your rope will or will not work in a given scenario.
Minimum Breaking Strength
Simply put, minimum breaking strength (MBS) is the lowest amount of force required to break an object. As mentioned, MBS should be listed on the packaging label.
Working Load Limit
In order to determine the Working Load Limit (WLL), you will need to know the Minimum Breaking Strength. Each manufacturer's ratings are different due to different construction processes and materials. To figure for WLL, you will take the MBS and divide it by the Factor of Safety.
  
Factor of Safety
The default safety factor to which synthetic rope can be subjected is one-tenth (10%) of the manufacturer's documented MBS. It's worth noting that the safety factor accounts for strength reductions associated with knotting/termination and losses in strength and efficiency as the rope passes through sheaves. This should help to explain why the safety factor exceeds the more common 5:1 factor found regularly in ASME B30 for other rigging components. So, if you have a 1/2'' Double Braid Polyester rope with an MBS of 11,000 lbs., and dividing your default safety factor of 10, you end up with a WLL of 1,100 lbs. 11,000
MBS
/ 10 = 1,100Â 
WLL
More Rope Information:
Get a 
free downloadable rope log
 or learn more about ropes in our
Knowledge Base
. If you've got any questions about rope, rope inspection, or rope retirement,
click here
to contact one of our Gear Experts®. →
Click here
to see our full selection of rope. →
Click here
to download your free rope inspection log. →
Click here
to see all of our rope focused blog posts.
**The content of this blog is not intended to replace proper, in-depth training. The manufacturer's instructions must also be followed and reviewed before any equipment is used. The use of rope and cordage products has inherent safety risks which are subject to highly variable conditions and which may change over time.
Compliance with standards and guidelines of the Cordage Institute does not guarantee safe use under all circumstances, and the Institue disclaims any responsibility for accidents that may occur. if the user has any questions or uncertainties about the proper use of rope or cordage or about safe practices, consult a professional engineer or other qualified individuals.
Rope Videos: The Playlist
---
Gear Up with Gear Experts: The Podcast
---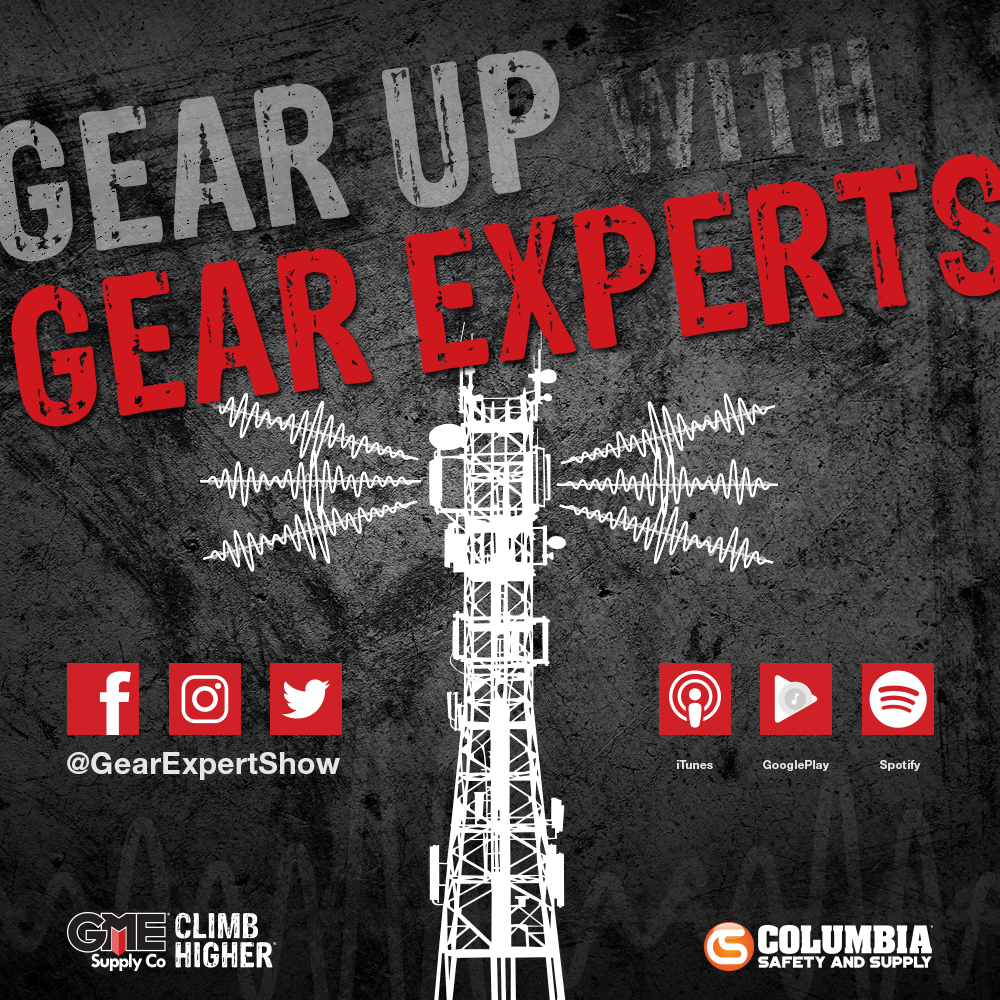 If you haven't already checked out
Gear Up with Gear Experts
, our podcast dedicated to at-height, industry, and construction, it is available for download! You can find it on all major podcast listening platforms like
Apple Podcasts
,
Spotify
,
Google Play Music
, + your favorite podcatcher of choice. And, you can head on over to
gearexperts.com
to follow us on social media, check out our detailed show notes, and sign up for updates.
Get Social
---
Be sure to follow us on social media to keep up with everything GME Supply has going on.
Facebook | Instagram | YouTube | Twitter | LinkedIn

We're Also on Snapchat
---
Simply snap or screenshot this image ↓ to follow GME Supply!