Fire is one of the most dangerous things that can occur on a job site. That means that proper fire safety and fire prevention can not only keep you and your crew safe but also save time and money. When it comes to fire safety, traditionally there haven't been many options, but that is all starting to change. This week our
Gear Experts®
are going to break down the
FireIce line
from GelTech Solutions.
Overview: FireIce Fire Extinguishing Coating
---
FireIce is extremely effective in preventing and suppressing almost any kind of fire. From electrical fires, arcing metal fires, lithium battery fires, and even some accelerant fires, this gel is typically more effective than traditional fire extinguishers. There are some fires that FireIce won't work on, but we will address that a bit later.
Multiple Options Available
---
Whether you are using FireIce for preventative measures or using it to help fight a fire in emergencies, FireIce is available in a variety of different application methods. From spray bottles and extinguishers to 5-gallon buckets and 60-gallon systems, you can rest assured that you can build the perfect system for your crew.
What is it?
---
So, what exactly is FireIce? All FireIce products are made from the same super absorbent cross-linked polymer that absorbs up to 400 times its weight in water. When properly mixed (with water) it acts as a gel that can be coated onto surfaces that are on fire or at risk of being ignited. And, unlike traditional ABC fire extinguishers, this gel is an eco-friendly substance that can be applied to any surface and will simply wash away with time or water exposure. Fun fact: The cross-linked polymer (the one that absorbs 400 times its weight in water) was originally used in an FDA approved appetite suppression pill. So, technically you could eat FireIce without any negative effects on you or your body. That means you don't need to worry about respirators when applying the solution, and it won't hurt the people, plants, or animals that come into contact with it after it has been used.
How it Works
---
Now that we know what it is, what it is made of, and that it is safe, let's talk a bit about how it works. As we mentioned above, it's not just great for fighting fires, but it is also good for pre-treatment to prevent surfaces from igniting while hot work (like welding) is being performed. In the event that there is already a fire, FireIce simply coats the surface - removing oxygen from and extinguishing the flame, and preventing reignition by rapidly cooling the surface to temperatures below combustable levels.
Class B Fires
---
Class B fires are fires that involve flammable liquids like grease, gasoline, and oil. FireIce products are not recommended for use on class B fires. For class B fires a
fire extinguisher
with an A-B, B-C, or A-B-C rating should be used.
Application Methods
---
As we mentioned earlier, FireIce is available in a variety of different applications methods. It comes in spray bottles, extinguishers, and 5-gallon buckets. But, GelTech has also come up with a unique solution for hot work on cell towers – the 60-gallon system. The Cell Tower Protection System, or CTP for short, is a 60-gallon system that creates the perfect mixture and includes a hose and spray nozzle for application. With the CTP you can coat over 200 feet of cables or the interior of a monopole, so you can do your welding and cutting with peace of mind. This product comes in a powder form, so with proper storage, it will never expire. And, it can be self-refilled which allows for more effective inventory management.
Legal Requirements
---
FireIce is extremely effective at putting out fires. But, it has not been approved as a replacement by OSHA. If you are required by OSHA to have a certain type or size of fire extinguisher (in your truck or on the job site) you will need to continue to have that extinguisher present. In those situations a FireIce extinguisher can be a good addition to your fire safety plan. If you've got more questions about our selection of FireIce line of products,
click here
to contact one of our Gear Experts®.
**The content of this blog is not intended to replace proper, in-depth training. Manufacturer's instructions must also be followed and reviewed before any equipment is used.
→
Click here
to see our full selection of FireIce products.
FireIce: The Video
---
Gear Up with Gear Experts: The Podcast
---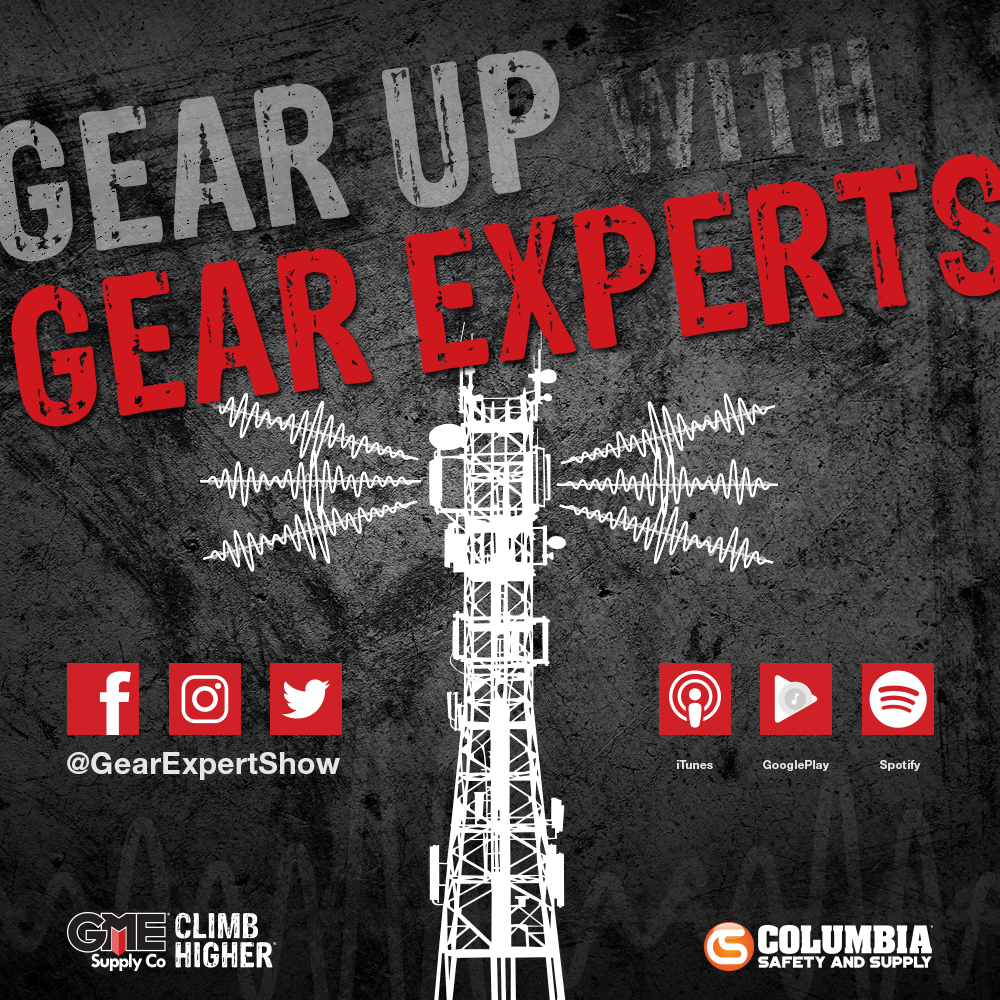 We're also proud to announce
Gear Up with Gear Experts®
- A podcast dedicated to at-height, industry, and construction. Gear Up with Gear Experts® is available via your podcast listening platform of choice and in each episode, the hosts (Alex Giddings & John Medina) bring in a gear expert or industry leader to talk about gear, gear safety, tips, and tricks. To find out more about the show and sign up for alerts, head on over to
gearexperts.com
.
Get Social
---
Be sure to follow us on social media to keep up with everything GME Supply has going on.
Facebook | Instagram | YouTube | Twitter | LinkedIn

We're Also on Snapchat
---
Simply snap or screenshot this image ↓ to follow GME Supply!