When it comes to shopping for electronic devices there is no shortage of information being thrown at you from all directions. One that you hear of often is the ingress protection rating or IP rating for short. This week our
Gear Experts®
are going to break down IP ratings and provide some additional information about them so next time you're buying electronics you know that it is more than just letters and numbers.
Ingress Protection
---
Let's start with the basics. Ingress, by definition, is the action or fact of going in or entering. The ingress protection rating classifies the degree of protection provided against the intrusion of solid objects (including body parts like hands and fingers), dust, accidental contact, and water in electrical enclosures. Essentially, when you hear that a piece of electronic equipment is water-resistant or waterproof the IP rating provides the actual value to which the device is protected.
The Breakdown
---
So now that we know what exactly the IP rating is, let's talk a little bit about how it works. For our example, we are going to use the
Kenwood NX-P500 2-Watt Dual-Mode Two-Way Radio
which boasts an impressive IP 54, IP 55, and IP 67 rating. IP ratings are given to a wide variety of electronic devices – like your cell phone, flashlights, power tools, and two-way radios. IP ratings are especially important when it comes to electronic devices that may be used in high voltage situations. In fact, there are often standards that electrical instruments must meet in order to be used for certain types of work.
IP Value
---
In its most simple form, IP values function as you would expect. The higher the value the more protected the internal components of the device are. We've established that the IP stands for ingress protection, but what about the number value? The first digit rates the device for ingress by foreign objects and dust. This number is going to tell you what kinds of solids could potentially enter the enclosure. This digit is rated on a scale from 0 to 6 with 0 meaning no protection from any solid object and 6 meaning complete protection from the smallest solids like microscopic dust particles. The second digit defines the electrical instrument's resistance to ingress by liquids. This digit is rated on a scale from 0 to 8 with 0 meaning no resistance to liquids whatsoever and 8 meaning the enclosure has complete protection. For both digits, the values between define various tests and procedures done to evaluate the protection level of the device.
IP Clarifications
---
One criticism of the ingress protection code is that a device could potentially pass a high level of testing while failing lower level tests because of differences in testing procedures. So, let's take another look at the NX-P500 and break down the 3 different ratings of this device (IP 54, 55, and 67). Let's start with IP 67. That is about as much protection as you can get. An IP rating of 67 means that the device is completely sealed off from solids like dust (represented by the 6). It also means that the device can withstand total immersion in water up to 1 meter deep for up to 30 minutes (represented by the 7). So, if the radio meets IP 67, why does it also list IP 54 and 55? Well, those two ratings differ from 67 because of the testing process. They use high and low-pressure water jets to test its protection. This simulates real-world applications like falling in moving water and other unforeseen circumstances that weren't used when testing for the IP 67 rating. It's always a good idea when looking at devices that you look for multiple levels of rating to ensure that you are getting the device that is most capable to stand up to the job at hand.
**The content of this blog is not intended to replace proper, in-depth training. Manufacturer's instructions must also be followed and reviewed before any equipment is used.
Ingress Protection Code Explained: The Video
---
Gear Up with Gear Experts: The Podcast
---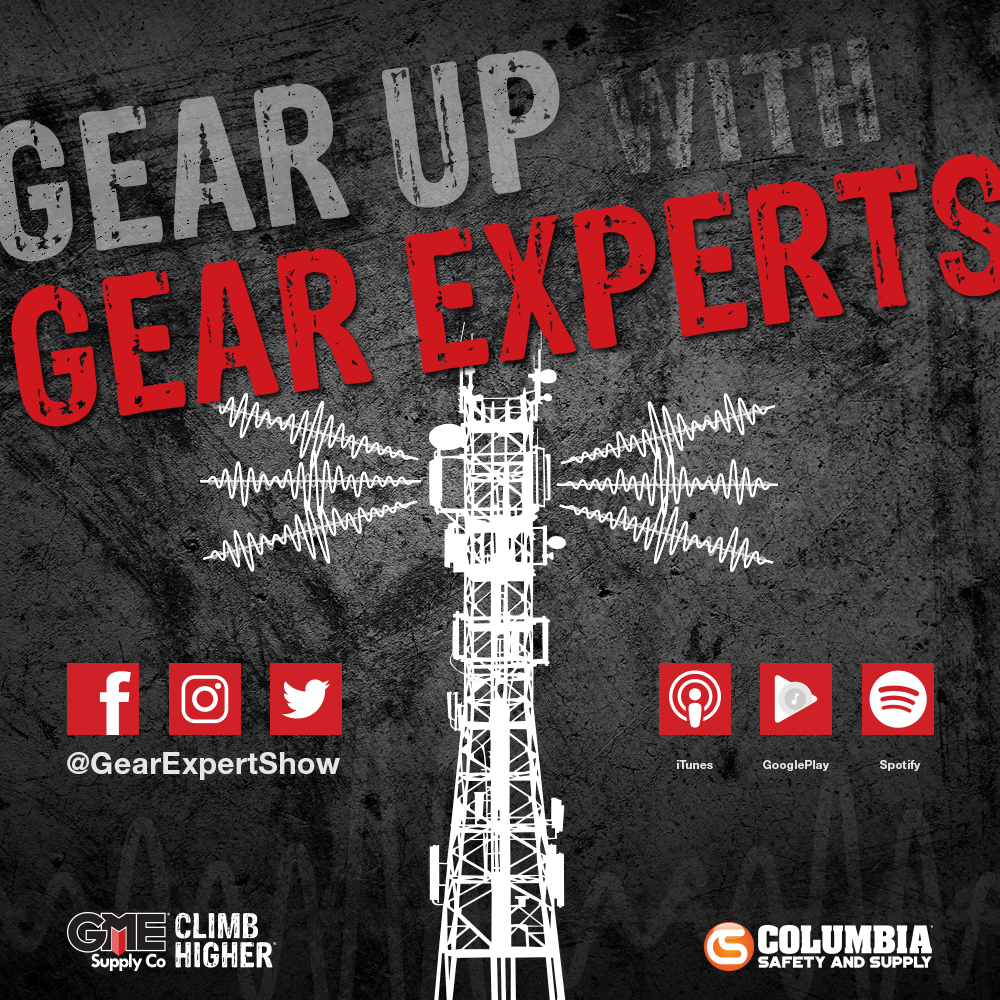 We're also proud to announce Gear Up with Gear Experts® - A podcast dedicated to at-height, industry, and construction. Gear Up with Gear Experts® is available via your podcast listening platform of choice and in each episode, the hosts (Alex Giddings & John Medina) bring in a gear expert or industry leader to talk about gear, gear safety, tips, and tricks. To find out more about the show and sign up for alerts, head on over to
gearexperts.com
.
Get Social
---
Be sure to follow us on social media to keep up with everything GME Supply has going on.
Facebook | Instagram | YouTube | Twitter | LinkedIn

We're Also on Snapchat
---
Simply snap or screenshot this image ↓ to follow GME Supply!