It seems like just yesterday we were experiencing a polar vortex through the middle of the US and begging for warmer weather. Well, that warmer weather is finally here. Working in the cold has risks – we broke those down in our
Cold Stress 101 blog post
and working in the heat has its own set of risks. This week our
Gear Experts®
 are going to talk about heat stress, symptoms, and ways to prevent it.
Heat Stress
---
Like we mentioned above, the heat of the summer can not only be uncomfortable, but it can have a huge impact on the job site in the form of heat stress and UV overexposure. Heat stress not only decreases employee performance, costing employers money and productivity, but it can be a very serious health risk. In fact, heat stress hospitalizes nearly 3,000 workers every year. Heat stress can take many forms like heat exhaustion and heatstroke.
Heat Stress Symptoms, Heat Exhaustion & Heat Stroke
---
Heat Stress Symptoms
Some symptoms of heat stress include:
Rash
Cramps
Dizziness
Headache
Nausea
Confusion
Heavy Sweating
Weakness
Seizures
Unconsciousness
Heat Exhaustion
Heat exhaustion is when the body is losing fluid faster than it's being rehydrated. Headaches, physical weakness, heavy sweating, and nausea are all signs of heat exhaustion. If you experience these symptoms find a cool place to rest, stay out of direct sunlight, and try to rehydrate your body with fluids. If symptoms do not improve in a reasonable amount of time, seek medical attention.
Heat Stroke
Heatstroke is when your body can no longer regulate your temperature properly. Convulsions, loss of consciousness, lack of sweating, or difficulty breathing are all signs of heatstroke. If you experience these symptoms you need to seek medical attention immediately because they are potentially fatal.
Hydration is Key
---
Obviously, the best way to avoid heat stress is to avoid being outside in the heat. However, we know that isn't a realistic tip because the world doesn't stop moving on hot days. So, the next best way to avoid heat stress is proper hydration. Strenuous work and high-temperature environments can result in a worker losing multiple liters of water in a single hour. According to the
National Institute for Occupational Safety and Health (NIOSH)
 recommendations, workers should be drinking between 24 and 32 ounces of water every hour. This amount could increase as temperatures rise.
Clothing Plays a Role
---
Clothing also plays a huge role when it comes to heat management. After all, wearing a winter coat in 100-degree weather isn't exactly a good idea. Not only does clothing protect your skin from the harmful effects of the sun (UV exposure), but it also allows the body to make the most of its natural regulatory processes (sweating).
Summer Workwear
Lightweight and loose-fitting clothing will maximize the effectiveness of sweating. Light-colored clothes will help reduce the amount of heat your clothing absorbs and, as mentioned above, will help protect your skin from UV rays. Full brim hard hats help keep that hot sun from direct contact with your skin as well.
Hard hats / Helmets
Unfortunately, when it comes to
hard hats
and
helmets
 that are required on the job site, the options you have are often limited. A hard hat or helmet that is exposed to direct sunlight can be like having a little oven on top of your head. On top of that, full brim hard hats don't exactly offer a ton of coverage for sun protection.
Hard hat Neck Shades
---
With hard hats being required, but not having a whole lot of protection,
hard hat neck shades
have stepped in to bridge that gap. Hard hat neck shades easily connect to the suspension of any hard hat or helmet and can make a serious difference when working in the summer heat.
Chill-Its
The
Chill-Its line
from
Ergodyne
have been designed to help prevent heat stress and add additional comfort when working in the heat. For example, the
6717 Hard Hat Pad with Neck Shade
helps protect the back of the neck from UV exposure while adding a little extra padding for comfort. If you're looking for more advanced protection, the
6670CT Neck Shade
has a built-in cooling towel. The towel is made of a PVA material that when contacted with water or sweat activates a super evaporative cooling process. Heat stress is no joke and prevention should be taken seriously. If you need more information on heat stress, how to prevent heat-related illnesses or any of our cooling products,
click here
to contact one of our Gear Experts®.
**The content of this blog is not intended to replace proper, in-depth training. The manufacturer's instructions must also be followed and reviewed before any equipment is used.
→
Click here
to see our selection of neck shades →
Click here
 
to see our selection of cooling gear
Heat Stress 101: The Video
---
Gear Up with Gear Experts: The Podcast
---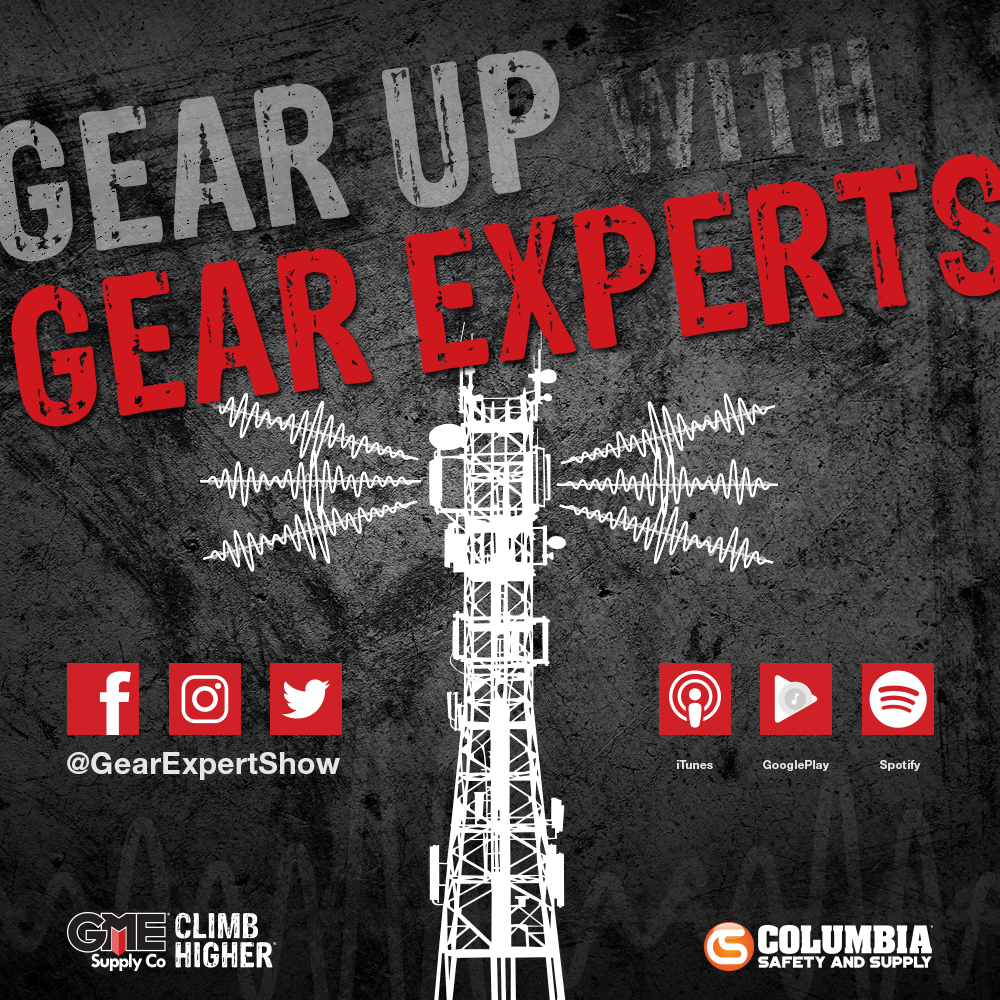 If you haven't already checked out
Gear Up with Gear Experts
, our podcast dedicated to at-height, industry, and construction, it is available for download! You can find it on all major podcast listening platforms like
Apple Podcasts
,
Spotify
,
Google Play Music
, + your favorite podcatcher of choice. And, you can head on over to
gearexperts.com
to follow us on social media, check out our detailed show notes, and sign up for updates.
Get Social
---
Be sure to follow us on social media to keep up with everything GME Supply has going on.
Facebook | Instagram | YouTube | Twitter | LinkedIn

We're Also on Snapchat
---
Simply snap or screenshot this image ↓ to follow GME Supply!