In the digital age where being connected to the world through cell phones is not only common but an integrated part of everyone's life, most people don't have
two-way radios
at top of mind. However, when it comes to industrial applications and working on the job site, radios can provide benefits that even modern cell phones can't. This week our
Gear Experts®
are going to break down the benefits of using radios.
One-to-Many and One-to-One
---
Most people are aware of at least one part of this benefit: one-to-many. Being able to talk to an entire crew or facility with the touch of a single button is pretty nifty. It doesn't require taking a device out of your pocket, unlocking it, and setting up a conference call as a cell phone would. Radio accessories make it easy to initiate conversation with a mic attached to your shoulder and you don't have to do anything else to talk to everyone at once. Many-to-one is something that isn't as well-known but solves a problem that some people have with radios. While most of the time when using radios, you will want to talk to everyone at once, sometimes there are situations that warrant one-to-one conversation. Radios can provide that, too. Modern radios, like the
Kenwood PKT-23 ProTalk Pocket Sized Portable Radio
, have the ability to take a conversation private between two parties.
Signal Doesn't Matter
---
When working on a job site, having a cell phone signal isn't always possible. A cell phone without a signal is just a personal computer without access to the internet. Radios, on the other hand, don't need a connection apart from being within range of the person you are talking to. That means that no matter where the job takes you, a radio will keep your crew connected at all times. Weak cell phone signal may mean that the device works, but it doesn't mean it works well. Trying to talk to your crew on a cell phone that is experiencing poor signal quality can be a real downer, add unnecessary stress to the job, and make situations more dangerous. When it comes to radios, as long as you are within range, the clarity of the radio will be perfect every time. And with new digital solutions like the
Kenwood NX-240V16P ProTalk Digital 5 Watt VHF Portable Radio
, your clarity will be better than ever.
Durability & Cost
---
New cell phones, smartphones, in particular, aren't exactly known for their durability. With big glass screens and thin plastic or aluminum bodies, a 3-foot drop can spell doom for a modern cell phone. How about a 10-foot drop?  Forget about it – that phone is toast. While there are cases, tetherable cell phone holders, and a range of other equipment to hold and protect your phone, it's much easier to just not have to worry. Radios are built tough and with equipment that is IP54, IP55, and IP67 compliant like the
NX-P500 2 Watt Radio
from
Kenwood
, you can rest assured that your radio can handle the toughest job sites. Cost is possibly one of the biggest benefits. While a good quality radio isn't exactly "cheap", it is cheaper than most smartphones. That, coupled with the fact that no monthly payment is required and the durability factor means that your overall cost of purchasing and using a radio is significantly lower than purchasing and replacing cell phones.
What Radio is the right Radio?
---
So, you've decided you want all of the benefits provided by radios, but now you need to find the right radio for your situation. We've got a series of blog posts that can help you make the right choice when it comes to radios. Find out if you need a digital or analog radio in
this blog post
and in
this blog post
 we talk all about radio accessories. If you've got more questions about radios or accessories,
click here
 to contact one of our Gear Experts®. →
Click here
to see our full selection of Kenwood equipment →
Click here
to see our full selection of radios
Radios: The Playlist
---
Gear Up with Gear Experts: The Podcast
---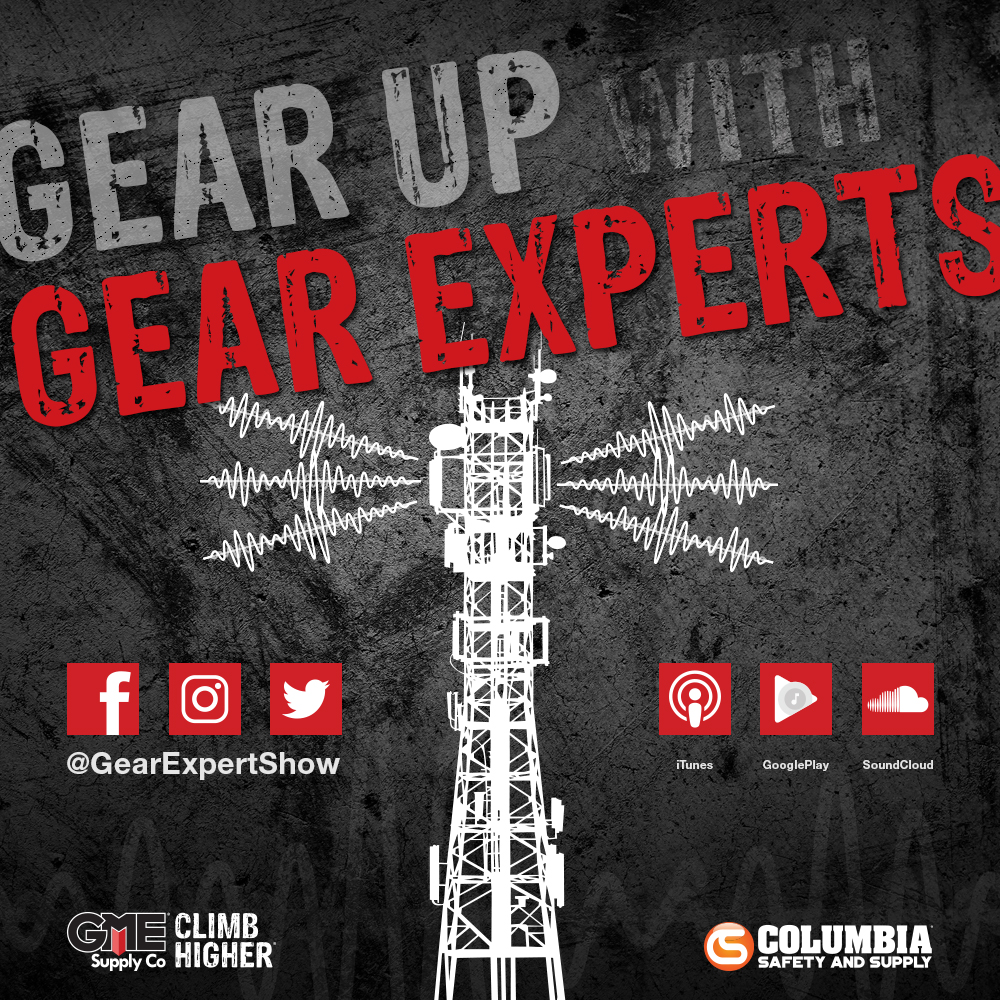 We're also proud to announce Gear Up with Gear Experts® - A podcast dedicated to at-height, industry, and construction. Gear Up with Gear Experts® is available via your podcast listening platform of choice and in each episode, the hosts (Alex Giddings & John Medina) bring in a gear expert or industry leader to talk about gear, gear safety, tips, and tricks. To find out more about the show and sign up for alerts, head on over to
gearexperts.com
.
Get Social
---
Be sure to follow us on social media to keep up with everything GME Supply has going on.
Facebook | Instagram | YouTube | Twitter | LinkedIn

We're Also on Snapchat
---
Simply snap or screenshot this image ↓ to follow GME Supply!