Summer is finally here… and that means our new catalog is ready!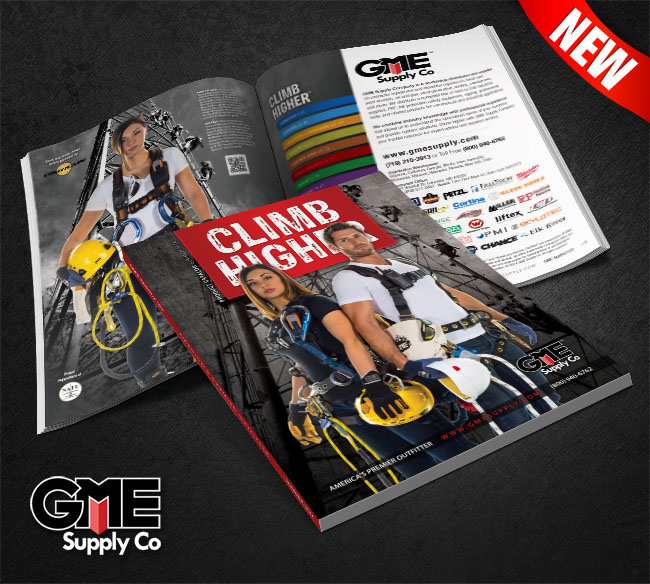 Our 2014 Summer catalog will be hot off the presses in a couple weeks. It's larger than ever, with 170+ pages of the latest and greatest safety equipment, tower climbing gear, tools, and much more to keep you safe and productive. So, what's new in the 2014 Summer edition?
New Products – PMI Extreme Pro rope has a sheath that won't bunch if it's cut. It's pretty much magic. We've added upgraded jobsite banners that are now stronger than before, but at a lower cost. There are entirely new pages full of anchorage, safety wear, tools, rigging equipment… this list goes on!
New Shirts – Choose from three different designs to show your tower climber pride. Our shirts are custom designed and are generally awesome. Choose from the standard "Climb Higher" design, or perhaps the premium designs, which are printed on a high-end material. See a sneak peek over on our Facebook page!
Even more new photos – We put our photographer to work to get the best photos of our products out there. Flipping through the pages will be the best part of your day. The extra-large, full-color photos show every detail you could need.  Also, look for the special "Video" icon, which tells you the products that have videos on our YouTube channel.
Like we said… the newest batch of catalogs will be shipping soon, so head over and
request a catalog
now so you're at the top of our mailing list!