Summer months are here, and that means you're working in the heat.
Using the proper gear while working outside ensures that you won't lose any productivity due to heat stress, or even greater injury. Obviously the basics are staying hydrated and taking proper breaks to let your body regulate itself. Having cool fluids like Sqwincher on the job site, along with some sort of shade shelter like ergodyne's SHAX series make your breaks as productive as a "break" can be.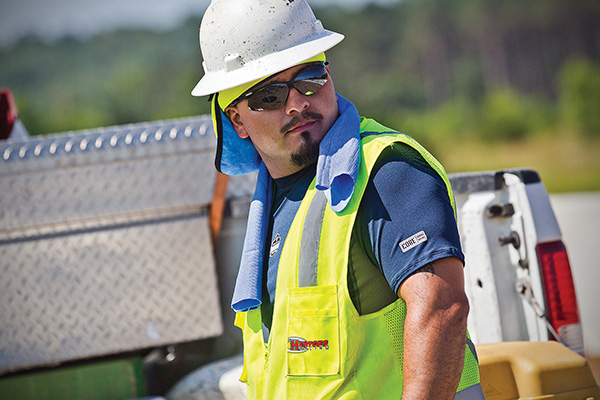 But what about while you're working? Enter ergodyne's Chill-Its cooling bandanas. They are activated in minutes, and keep you cool for hours. Just soak in water, wring, whip, and place on your skin near large arteries, like your forehead, armpits, elbows, or wrists. They use water's natural evaporative properties to feel cooler than the ambient air you're working in.
Check out the video below to see the differences between Ergodyne's line of cooling bandanas. It'll help you choose which is best for you. Then, head over to our cooling section to pick up more gear to help you beat the heat!