//
//
//

SAME DAY SHIPPING*
Model#: TB5800-GIGE
Stock#: VI-TB5800-GIGE
VIAVI Solutions T-BERD/MTS-5800
$5,196.99
THIS ITEM SHIPS FOR FREE!
Direct Ship
Ships in: 1+ month
International exclusions apply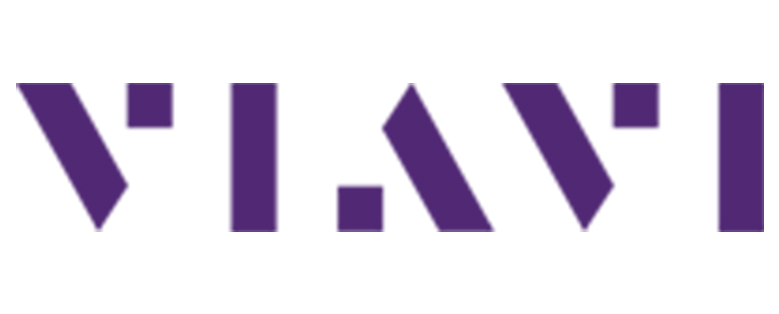 ---
VIAVI Solutions T-BERD/MTS-5800
Features:
1Gig Ethernet testing
Single-port version
Automated, enhanced RFC 2544 and SAMComplete testing per ITU-T Y.1564
Integrated burst testing approach per MEF 34
Compatible with VIAVI 4100-Series OTDR modules and Smart Link Mapper™, fiber microscopes, and optical power meters - Learn more about OTDR Testing
It is upgradable to support the following:
Fully-loaded TDM/PDH to 10 G Ethernet, SONET, SDH, and Fiber Channel
RFC 6349 TrueSpeed™TCP throughput testing
Ethernet Packet Capture and Decode
Timing/Synchronization testing including PTP/1588v2, SyncE, Wander, and One Way Delay test
Fronthaul Testing CPRI/OBSAI Layer 1/Layer 2 and emulation of Baseband and Remote Radio units
BBU emulation
RFoCPRI
Additional Models of the T-BERD 5800 are available to support the following:
Dual Port to 100G Ethernet
CPRI rates above 12.2G
OTN
Applications:
Mobile and backhaul characterization, validation, and troubleshooting
Converged Ethernet/IP network testing and troubleshooting at 10 Mbps to 10 G interfaces
Fiber link characterization and troubleshooting
Installation and maintenance of OTN and legacy SONET/SDH and TDM/PDH networks
Installation and maintenance of wireless synchronization technologies such as PTP/1588v2 and SyncE
Remote radio head (RRH) testing at the wireless base station
Test RRH health from the bottom of the tower via CPRI links and BBU emulation
Identify PIM and interference issues from an optical test access point (RFoCPRI)
Benefits

Simplifies multi-technology testing with an all-in-one dual-10 G handheld
Optimized for field use with a multitouch screen, scripted workflows, and clear results
Supports efficient best practices with repeatable methods and procedures
Speeds fiber characterization, Ethernet service activation, and troubleshooting tests
Empowers cell-site technicians to easily install and maintain backhaul and front haul networks
Avoid costly and dangerous tower climbs
Includes:
CSFP-4G-3-1;SFP 4G/2G/1G Fibre Channel 1GigE 1310nm 10km LX
CSFP-2G-8-1;SFP GigE 2G/1G Fibre Channel 850nm 300M SX
SFP-XFP-CASE-6-3; TB/MTS 6000 MSAM Optics Soft Carrying Case for 6 SFP and 3 XFP Modules
21153783-001; Label Product T-Berd 5800
C510M1GE;10/100/1000M Electrical and 100M/1GigE Optical Ethernet Interface Software
C5COS; Multiple Streams/COS Test Option Software
C5BT; T-Berd/MTS 5800 Bluetooth Test Option Software
C5WIFI; T-Berd/MTS 5800 WiFi Option Software
TB/MTS-5811P;TB/MTS 5811P Single 10G w/PDH - Includes clock cable/stylus/6 foot RJ-45 cable / soft carry case / power supply
AD-22037493; Adapter Cord NAmerica
CB-019965;OPTICAL CABLE: 3M MULTIMODE LC TO LC SIMPLEX
CB-019967;OPTICAL CABLE: 3M SINGLEMODE LC TO LC SIMPLEX
The T-BERD/MTS-5800 handheld network tester is the one tool that network technicians and engineers need to install, turn-up, and maintain their networks. It supports both the legacy and emerging technologies required to handle various network applications including metro/core, mobile backhaul, and business services installations. The industry's smallest handheld instrument can test throughout the service life cycle, including fiber characterization, service activation, troubleshooting, and maintenance. Advanced Ethernet test features such as TrueSpeed per RFC 6349, J-Profiler™, Wirespeed capture/decode, and automated J-Mentor, help field technicians test their networks faster and more accurately than ever before. Learn more about Fiber Testing.
VI-TB5800-GIGE
| | |
| --- | --- |
| Features: | Touchscreen |
| Manufacturer: | Viavi |
| Weight: | 5.00 |