//
//
//

SAME DAY SHIPPING*
Model#: C-TEL-U6
Stock#: C-TEL-U6
Telecrafter Standard Push-In Cable Clips
Multiple Options Available
$6.99
Please select an option below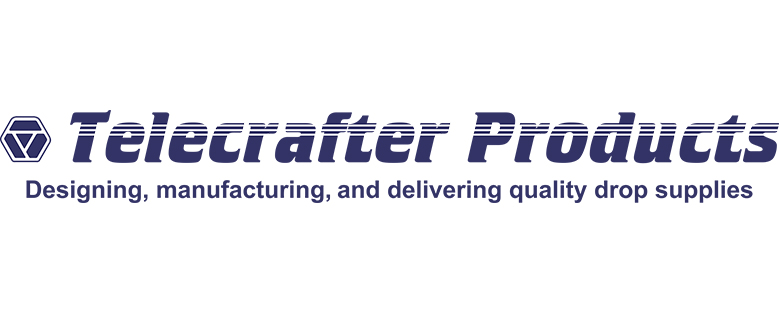 ---
Avaiable in White or Black
For RG6 standard and Tri-Shield
Easy to push into a 1/4" diameter hole
Collar helps prevent moisture in-migration
Low profile
Holds in drywall, stucco, brick, mortar
High-density polyethylene
Barbs at 3/8", 1/2", 5/8"
UV-stabilized
Bag of 100
Telecrafter Standard Push-In Cable Clips
Availalbe in Black or White, Push-In Clips provide a safe, damage-free cable attachment that is also long-lasting and secure. Just drill a 1/4" hole, place the clip over the cable, and push the clip into the surface. The low profile of the Push-in Clip allows it to almost disappear. A collar closes the hole against water ingress. And, because it fits perfectly around the cable without pinching or compressing, the installation will be damage-free and the signal will remain unimpeded.
Originally intended for use in drywall applications, the UV-stabilized Push-in Clip also attaches coax to stucco, brick, or mortar. Each clip features barbs that are designed to grab the inner side of the predrilled hole and hold tightly without backing out. The installations are secure, neat, and professional.
Should it become necessary to remove a drop cable installed with Push-in Clips, simply snip off the head of the clip, remove the cable, and leave the remainder of the clip in the hole. The "collar" and "legs" of the clip hide the hole, plugging it against migrating moisture.
Features:
For RG6 standard and Tri-Shield
Easy to push into a 1/4" diameter hole
Collar helps prevent moisture in-migration
Low profile
Holds in drywall, stucco, brick, mortar
High-density polyethylene
Barbs at 3/8", 1/2", 5/8"
UV-stabilized
Bag of 100
Available Options:
Black TEL-U6BK
White TEL-UWH
C-TEL-U6
| | |
| --- | --- |
| Manufacturer: | Telecrafter Products |
TEL-U6BK
TEL-U6WH