//
//
//

SAME DAY SHIPPING*
Model#: C-SK-L-0558-1.8 / SK-L-0623-1.8
Stock#: C-SK-L-0558-1.8 / SK-L-0623-1.8
Skylotec SkySafe Pro Flex Twin Leg Lanyard with Aluminum Rebar Hooks
Multiple Options Available
$389.99 to $410.99
THIS ITEM SHIPS FOR FREE!
Please select an option below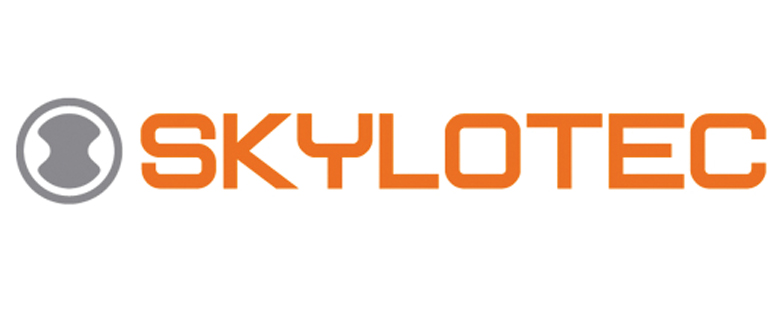 ---
Skylotec SkySafe Pro Flex Twin Leg Lanyard with Aluminum Rebar Hooks
The Skylotec SkySafe Pro Flex Lanyard with Aluminum Rebar Hooks is the new and revolutionizing twin leg lanyard that has a weight range of 110 lbs. to 308 lbs. This energy absorbing lanyard will always withstand a maximum impact of less than 6 kN at a maximum length of 5.74'. The SkySafe Pro Flex Lanyard will have a final impact resistance of 22 kN. This twin leg lanyard can be used for foot level tie-offs with a 12' free fall.
Features:
Standard:

EN 354:2010, EN 355:2002

Int'l. standard: ANSI Z359.13-6/12ftFF:2013, AS/NZS 1891.1:2007, CSA Z259.11-E6:2005
Fall indicator: Yes
Hand-washing:

40 °C

Max. service life: 4-6 Years
Max. number of persons: 1
Max. rated load: 50-140 kg
Patent
Rescue Loop: yes
Temperature from: -35 °C
Temperature up to: 45 °C
Suspension element: Band
Weight:

6.25 lbs.

Carabiner on anchoring point side: FS 64 ALU
Carabiner on belt side: KOBRA TW AL
Size: 1,8m
Strap material: Polyester
Available Hook Colors:
Silver/Orange: SK-L-0558-1.8
Orange/Orange: SK-L-0623-1.8
C-SK-L-0558-1.8 / SK-L-0623-1.8
SK-L-0558-1.8
SK-L-0623-1,8