//
//
//

SAME DAY SHIPPING*
Model#: C-PZ-M33A
Stock#: C-PZ-M33A
Petzl OK Aluminum Oval Carabiner
Multiple Options Available
$16.95 to $23.95
Please select an option below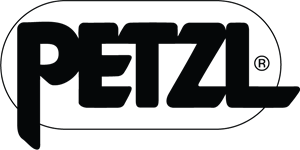 ---
Petzl OK Aluminum Oval Carabiner
Features:
Oval shape allows optimal loading of devices such as pulleys, rope clamps, etc with a wide cross-section
Made of lightweight Aluminum
Can be used with the Petzl CAPTIV positioning bar to keep it integrated with the device, and to limit the risk of it flipping
Easy handling:

Fluid interior design limits the risk of having a catch point and facilitates rotation of the carabiner
Keylock system to avoid any involuntary snagging of the carabiner

H cross-section:

Ensures an optimal strength/weight ratio
Protects markings from abrasion

Comes in three types of locking systems and two colors
The Petzl OK Aluminum Oval Carabiner has an oval shape that gives optimal loading of your devices. It has a fluid interior to avoid any snagging and the keylock system allows for a catch-free carabiner. It comes in three types of locking systems: triact-lock, ball-lock, and screw-lock and in two colors: black and gray.
Specifications:
Major Axis Strength: 25 kN
Minor Axis Strength: 8 kN
Gate Strength: 7 kN
Gate Opening:

Ball-Lock: 23 mm
Triact-Lock and Screw-Lock: 22 mm

Weight:

Triact-Lock and Ball-Lock: 75 g
Screw-Lock: 70 g

Material: Aluminum
Certifications:
Available Options:
Screw-Lock

Gray: M33A SL

Black: M33A SLN

Triact-Lock

Gray: M33A TL

Black: M33A TLN

Ball-Lock
C-PZ-M33A
| | |
| --- | --- |
| Configurable Material: | Aluminum |
| Country of Manufacture: | France |
| Manufacturer: | Petzl |
PZ-M33A BL
PZ-M33A SL
PZ-M33A SLN
PZ-M33A TL
PZ-M33A TLN