//
//
//

SAME DAY SHIPPING*
Model#: TQ-78-F8
Stock#: JM-TQ-78-F8
Catalog#: JMA MINI DIN TORQUE WRENCH
UPC/GTIN/EIN: 095691284631
JMA Wireless Torque Wrench 7/8 Inch - 8ft lb - Min DIN Connector
$165.99
THIS ITEM SHIPS FOR FREE!

Get it by Dec 06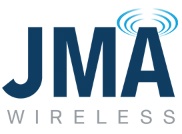 ---
JMA Wireless Torque Wrench 7/8 Inch - 8ft lb - Min DIN Connector
The JMA Wireless PPC Click-style Torque wrench is for use with Andrew 7/8 Mini DIN Coupling Nut. This Mini DIN & 4.3-10 torque wrench is pre-set to 8ft lb. The OAL is 11-1/4".
JM-TQ-78-F8
Color:
Blue
Country of Manufacture:
United States
Industry:
General Industry
Iron
Solar
Tower Climbing
Utility
Wind Energy
Jaw Capacity:
0.875"
Length:
10"
Manufacturer:
JMA Wireless
Torque:
8.0 ft-lbs
Type:
Torque Wrench
Weight:
1.20