//
//
//

SAME DAY SHIPPING*
Model#: C-JA-70-102
Stock#: C-JA-70-102
Jameson Pole Mount Bracket for Corner Blocks
Multiple Options Available
$195.98 to $219.99
THIS ITEM SHIPS FOR FREE!
Please select an option below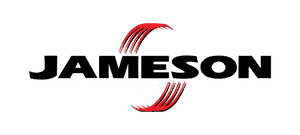 ---
Jameson Pole Mount Bracket for Corner Blocks
Jameson Pole Mount Brackets are designed to save vertical space on crowded joint occupied poles. They are contoured to fit pole for maximum stability. The nylon strap and ratchet make the brackets easy to use. The ratchet strap weighs less than chain straps and will not damage existing cables. It can be adjusted to work from the right or left hand side for convenient operation.
Features:
Designed to save vertical space on crowded joint occupied poles, brackets are ideal for mounting corner blocks
Nylon strap and ratchet make brackets easy to use and bracket is contoured to fit pole for maximum stability
Ratchet strap will not damage existing cables and weighs less than chain straps
Can be adjusted to work from right or left hand side for convenient operation


Available Options:
Pole Mount for Single Roller Corner Block ( 70-101 )
Pole Mount for Dual Roller Corner Block ( 70-102 )
Pole Mount for Quad Roller Corner Block ( 70-104 )
C-JA-70-102
JA-70-101
JA-70-102
JA-70-104