//
//
//

SAME DAY SHIPPING*
Home
>
Ergodyne N-Ferno 6495 Rechargeable Heated Vest w/ Battery Power Bank - 7.2v/5000mAh
Model#: C-ED-41701
Stock#: C-ED-41701
Ergodyne N-Ferno 6495 Rechargeable Heated Vest w/ Battery Power Bank - 7.2v/5000mAh
Multiple Options Available
$166.95
THIS ITEM SHIPS FOR FREE!
Please select an option below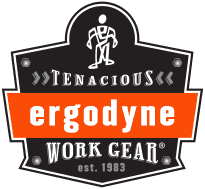 ---
HEATED MID-LAYER - Insulated vest with heated elements designed to be worn as a warm mid-layer in cold environments
COMFORTABLE WARMTH - 80g of insulation traps heat for warmth in cold conditions
LIGHTWEIGHT & BREATHABLE - Polyester performance fabric plus stretch spandex blend on sides offers all-day comfort
WARM LINING - 100% polyester fleece on collar
WIND-RESISTANT - For protection from the elements
Ergodyne N-Ferno 6495 Rechargeable Heated Vest w/ Battery Power Bank - 7.2v/5000mAh
The Ergodyne N-Ferno 6495 Rechargeable Heated Vest features a battery power bank (7.2v/5000mAh) and 4 heating zones around the neck collar, mid-back, and left and right chest for all-day warmth in cold to extreme conditions. This heated vest features 80g of insulation and serves as a low-bulk mid-layer option that traps body heat and fits comfortably under bulky winter jackets and gear. A wind-resistant polyester performance exterior provides protection from the elements and a fleece lining around the collar adds warmth for all-day use. The heated vest offers warmth without compromised mobility, featuring stretchable spandex blend on the sides for a comfortable fit. Unlike typical boxy and bulky winter gear, this lightweight vest is designed for a more athletic, snug fit to keep the heating zones close to the body for maximum warmth. This vest features an elastic bungee waist for a snug and adjustable fit that keeps cold air out and a zippered closure makes for easy on and off. Featuring 3 heat settings, the heated vest has a runtime of up to 9 hours on the low setting (100.4°F // 38°C), up to 5 hours on the medium setting (113°F // 45°C) and up to 2.5 hours on the high setting (131°F // 55°C). To avoid overheating, this vest has a waterproof temperature controller and thermal protector to automatically turn the battery pack off. A colored LED light gauge on the battery pack indicates battery life, while the included USB-C cable makes for easy recharging. Ideal for anyone working in cold conditions, including construction, transportation, warehousing and more. It's also great for keeping warm during outdoor recreational activities such as hiking, running or walking.
Features:
HEATED MID-LAYER - Insulated vest with heated elements designed to be worn as a warm mid-layer in cold environments
COMFORTABLE WARMTH - 80g of insulation traps heat for warmth in cold conditions
LIGHTWEIGHT & BREATHABLE - Polyester performance fabric plus stretch spandex blend on sides offers all-day comfort
WARM LINING - 100% polyester fleece on collar
WIND-RESISTANT - For protection from the elements
ATHLETIC FIT - Not boxy or bulky; designed for a snug fit (we recommend sizing up if wearing over a sweatshirt)
ADJUSTABLE - Elastic bungee waist for a custom fit that keeps cold out
EXTERIOR POCKETS - 1 zippered cell phone chest pocket and 2 zippered lower front pockets
INTERIOR POCKETS - 2 hook & loop pockets (1 designed to store battery)
HEATING ZONES - Across the neck collar, mid-back, front left chest and front right chest
3 HEAT SETTINGS - High (131°F // 55°C), Medium (113°F // 45°C) and Low (100.4°F // 38°C)
RUNTIME - High setting (2.5 hours), Medium setting (5 hours) and Low setting (9 hours)
RECHARGEABLE - Charges with included battery bank (7.2V // 5000mAh) and USB-C cord (42in // 107cm)
AUTOMATIC SHUTOFF - Waterproof temperature controller and thermal protector will automatically turn battery pack off to prevent overheating
MACHINE WASHABLE - Remove battery pack and secure hook & loop closure on interior pocket beforehand
INCLUDES 1 VEST, 1 BATTERY PACK AND 1 USB-C CORD
C-ED-41701
| | |
| --- | --- |
| Battery Life: | 36 hours |
| Battery Type: | 7.2v |
| Manufacturer: | Ergodyne |
ED-41701
ED-41702
ED-41703
ED-41704
ED-41705
ED-41706
ED-41707