//
//
//

SAME DAY SHIPPING*
Model#: C-CA-FRB159-32-30
Stock#: C-CA-FRB159-32-30
Carhartt Flame-Resistant Midweight Loose-Fit Canvas Pants
Multiple Options Available
$99.99 to $109.99
THIS ITEM SHIPS FOR FREE!
Please select an option below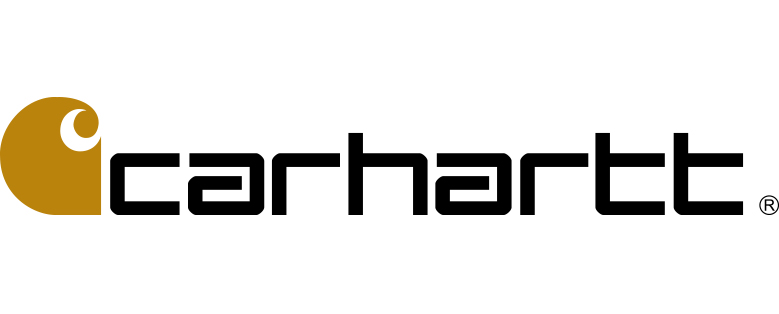 ---
8.5-ounce, 88% cotton / 12% high-tenacity nylon FR canvas
Meets the performance requirements of NFPA 70E
UL classified as NFPA 2112
Carhartt Flame-Resistant Midweight Loose-Fit Canvas Pants
These men's canvas pants are built to last through several seasons of hard work. Comfortable enough for warm weather, they're made with midweight FR canvas. They feature a cell phone pocket on the leg as well as multiple utility pockets. The loose original fit is our most generous cut, giving you plenty of room to kneel, bend, or squat.
Features:
8.5-ounce, 88% cotton / 12% high-tenacity nylon FR canvas
Meets the performance requirements of NFPA 70E
UL classified as NFPA 2112
Carhartt FR label sewn on back pocket; NFPA 2112/CAT 2 label sewn on coin pocket
Carhartt-strong triple-stitched main seams
Our roomiest cut with a generous fit through the seat and thigh and a straight leg opening
Brass zipper fly with Nomex FR zipper tape; Arc-resistant button closure at waist
Multiple utility pockets; Cell phone pocket
Two reinforced back pockets
Model No. BN0159-FRM
Country of Origin: Imported
C-CA-FRB159-32-30
Color:
Dark Navy
Features:
Fire-Resistant
Manufacturer:
Carhartt
Standards:
NFPA 2112
NFPA 70E
CA-FRB159-DNY-DARK-NAVY3030
CA-FRB159-DNY-DARK-NAVY3032
CA-FRB159-DNY-DARK-NAVY3034
CA-FRB159-DNY-DARK-NAVY3036
CA-FRB159-DNY-DARK-NAVY3130
CA-FRB159-DNY-DARK-NAVY3132
CA-FRB159-DNY-DARK-NAVY3134
CA-FRB159-DNY-DARK-NAVY3136
CA-FRB159-DNY-DARK-NAVY3230
CA-FRB159-DNY-DARK-NAVY3232
CA-FRB159-DNY-DARK-NAVY3234
CA-FRB159-DNY-DARK-NAVY3236
CA-FRB159-DNY-DARK-NAVY3330
CA-FRB159-DNY-DARK-NAVY3332
CA-FRB159-DNY-DARK-NAVY3334
CA-FRB159-DNY-DARK-NAVY3336
CA-FRB159-DNY-DARK-NAVY3430
CA-FRB159-DNY-DARK-NAVY3432
CA-FRB159-DNY-DARK-NAVY3434
CA-FRB159-DNY-DARK-NAVY3436
CA-FRB159-DNY-DARK-NAVY3530
CA-FRB159-DNY-DARK-NAVY3532
CA-FRB159-DNY-DARK-NAVY3534
CA-FRB159-DNY-DARK-NAVY3630
CA-FRB159-DNY-DARK-NAVY3632
CA-FRB159-DNY-DARK-NAVY3634
CA-FRB159-DNY-DARK-NAVY3636
CA-FRB159-DNY-DARK-NAVY3830
CA-FRB159-DNY-DARK-NAVY3832
CA-FRB159-DNY-DARK-NAVY3834
CA-FRB159-DNY-DARK-NAVY3836
CA-FRB159-DNY-DARK-NAVY4030
CA-FRB159-DNY-DARK-NAVY4032
CA-FRB159-DNY-DARK-NAVY4034
CA-FRB159-DNY-DARK-NAVY4036
CA-FRB159-DNY-DARK-NAVY4230
CA-FRB159-DNY-DARK-NAVY4232
CA-FRB159-DNY-DARK-NAVY4234
CA-FRB159-DNY-DARK-NAVY4236
CA-FRB159-DNY-DARK-NAVY4430
CA-FRB159-DNY-DARK-NAVY4432
CA-FRB159-DNY-DARK-NAVY4434
CA-FRB159-DNY-DARK-NAVY4436
CA-FRB159-DNY-DARK-NAVY4630
CA-FRB159-DNY-DARK-NAVY4632
CA-FRB159-DNY-DARK-NAVY4634
CA-FRB159-DNY-DARK-NAVY4636
CA-FRB159-DNY-DARK-NAVY4830
CA-FRB159-DNY-DARK-NAVY4832
CA-FRB159-DNY-DARK-NAVY4834
CA-FRB159-DNY-DARK-NAVY5030
CA-FRB159-DNY-DARK-NAVY5032
CA-FRB159-DNY-DARK-NAVY5230
CA-FRB159-DNY-DARK-NAVY5232
CA-FRB159-DNY-DARK-NAVY5430
CA-FRB159-DNY-DARK-NAVY5432