//
//
//

SAME DAY SHIPPING*
Model#: C-ER-PLUSCASE
Stock#: C-ER-PLUSCASE
Cadweld Plus Exothermic Weld Metal
Multiple Options Available
$102.99 to $239.99
THIS ITEM SHIPS FOR FREE!
Please select an option below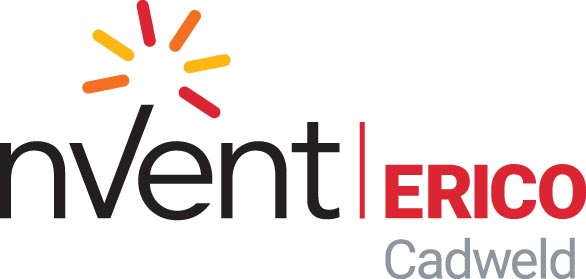 ---
Cadweld Plus Exothermic Weld Metal
Cadweld Plus was developed as a simplified method of performing exothermically welded electrical connections. The Cadweld Plus cup design for the integrated welding material package has streamlined the installation process by eliminating ignition materials. The tamper proof, integrated welding material package consists of a steel cup containing Cadweld patented welding material alloys and an ignition source. This newly shaped welding material package is designed for use in all standard Cadweld molds, including Cadweld Multi. Once placed in the Cadweld mold, the welding material is electronically ignited using a simple battery-powered control unit with a six-foot lead. The welded connection will never loosen, corrode, or increase in resistance.
Features:
Consists of a tamper proof, disposable, moisture-resistant welding material cup. The welding material, disk and ignition source are incorporated into the self-contained package
Long shelf life
Completes welds at distances of up to 6 ft/1.8 meters (up to 15 ft/4.6 meters with optional lead)
Requires minimum components – no starting material, no disks, no flint igniters
Easy to handle, store and transport– by air, land or sea in unlimited quantities
Reduces installation time by 20%
Has color-coded welding material containers– by size and alloy type – for easy identification
Has electronic ignition with a CE/UL battery powered controller box that is designed for 600 connections with one set of 8 standard AA batteries (included) requiring no special batteries or chargers
Designed for use in standard Cadweld molds including Cadweld Multi
| | | | |
| --- | --- | --- | --- |
| PART # | WELD METAL | Ring Color | CASE QTY |
| #32PLUS-CASE | #32 | White | 20 |
| #45PLUS-CASE | #45 | Light Blue | 20 |
| #65PLUS-CASE | #65 | Dark Green | 20 |
| #90PLUS-CASE | #90 | Gray | 10 |
| #115PLUS-CASE | #115 | Orange | 10 |
| #150PLUS-CASE | #150 | Dark Blue | 10 |
| #200PLUS-CASE | #200 | Yellow | 10 |
C-ER-PLUSCASE
ER-115PLUSCASE
ER-200PLUSCASE
ER-32PLUSCASE
ER-45PLUSCASE
ER-65PLUSCASE
ER-90PLUSCASE