//
//
//

SAME DAY SHIPPING*
Model#: SCPT-TXFF
Stock#: CAB-SCPT-TXFF
Cable Prep Super CPT Cable Stripping Tool for Flexible Feeder Cable with Single Installed Blade Cartridge
$33.99

Get it by Feb 01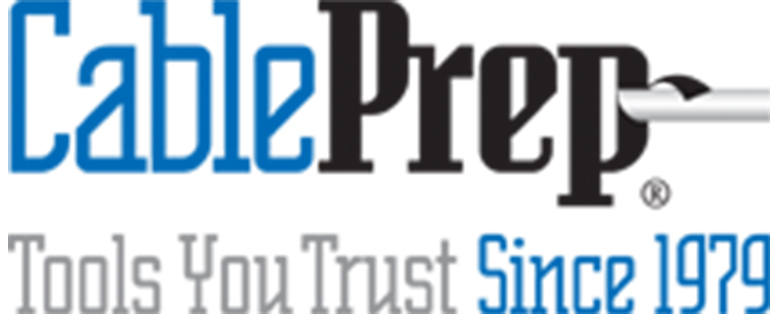 ---
Connector insertion sockets provides all the leverage needed to push the connector onto the cable, eliminating the need for a separate insertion tool
Wide jaws easily accommodate the bulk of large-diameter cables
Cable Prep Super CPT Cable Stripping Tool for Flexible Feeder Cable with Single Blade Cartridge
The Super CPT tool is a coax cable stripper specifically designed to remove the cable jacket, cut the braid and dielectric, and expose the center conductor on large and small diameter braided cables, all in one smooth operation. This coax cable stripper facilitates working on multiple cable types because it holds two cartridges, eliminating the need for multiple cable strippers. The Super CPT prepares Flexible Feeder drop cable 1/4" braid exposure.
Features:
Connector insertion sockets provides all the leverage needed to push the connector onto the cable, eliminating the need for a separate insertion tool
Wide jaws easily accommodate the bulk of large-diameter cables
Made of durable plastic, the lightweight SCPT tool offers consistent, precision performance even under harsh conditions
Slots for holding two different sized cartridges make it convenient to use the SCPT tool when working on multiple cable types
Body is comfortable to hold and easy to operate with either hand
Jacket, braid, and dielectric are cut with one simple motion, cables can be prepared quickly and easily
Pre-calibrated dimensions for different applications help to ensure that jackets are stripped and braid and dielectric are cut back properly
Quick-release mechanism makes changing a cartridge in either slot a quick, easy, and safe operation
Made of the highest quality steel, SCPT blades ensure optimum performance over a long life
Cartridges can prepare 2,500 - 5,000 cables, depending on braid coverage
The patented cleanout feature of the Super CPT tool automatically removes excess jacket, braid, and dielectric from the tool after stripping
Specifications:
Braid Exposure (inches/mm): 0.250 / 6.4
Center Conductor Exposure (inches/mm): Adjustable
Weight: .02 lbs.
Included:
1x SCPT-6591 Strip Tool
1x Installed RBC-TXFF-250 Blade Cartridge
*This model only comes with the single blade cartridge installed in the tool.
CAB-SCPT-TXFF
| | |
| --- | --- |
| Blade Type: | 1 TXFF Blade Installed |
| Configurable Model: | TXFF Flex Feed Cable |
| Country of Manufacture: | United States |
| Manufacturer: | CablePrep |
| Tool Style: | Super CPT for TXFF Flex Feeder |
| Weight: | 0.38 |