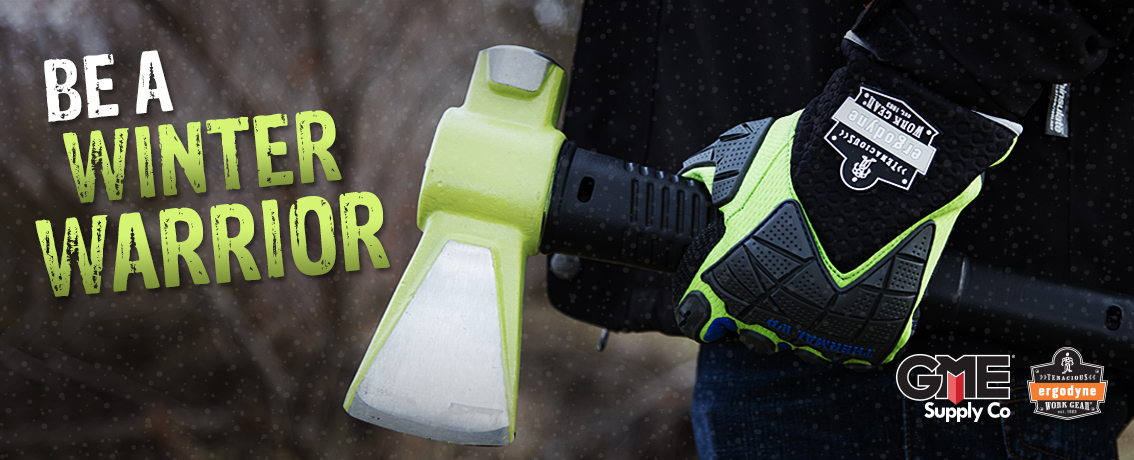 Just because it's cold outside doesn't mean the jobs stop. With low temperatures and frigid wind chills, it's more important than ever to protect yourself. Whether you are climbing towers, framing houses, or shoveling driveways your hands are two of your most important tools. This week our
Gear Experts®
are going to talk about
thermal gloves
.
Thermal Gloves
---
Protecting your hands in freezing temperatures isn't always easy, but it is extremely important. Without proper protection,
cold stress
can start to set in and cause a whole slew of problems. That's why we carry dozens of different styles of gloves specifically designed to handle anything winter throws at them all while keeping your hands warm and dry. Here are some of our favorite thermal gloves:
Ergodyne 818 Pro Flex Performance Thermal Waterproof Utility Gloves
---
The name might be a mouthful, but the
Ergodyne 818 Pro Flex Gloves
 are no joke. They are made of dual zone
3M
Thinsulate insulation for warmth and they have a waterproof/windproof breathable membrane to keep your hands dry. The weather-resistant ripstop outer shell is layered with a tena-grip palm and the fingers are touch screen compatible. The extended neoprene cuff with hook and loop closures provide added weather resistance and prevent dirt and debris from getting into the glove. This glove is available in both
black
and
hi-vis orange
.
HexArmor Rig Lizard Arctic 2023 Gloves
---
The
HexArmor Rig Lizard Arctic Gloves
feature a combination of H2X and C40 Thinsulate liners which provide excellent waterproofing and cold protection. In fact, the H2X barrier is so strong that it meets ASTM standards for resistance to blood-borne pathogens and fluid-borne viruses which means the chances of them being compromised by water is slim to none. The durability of this glove doesn't stop there, though. The palm is made of a high strength TPX material that is rated to the highest level of abrasion resistance and oil resistant grip. This glove also features a hi-vis impact resistant exo-skeleton with IRX smash guards that provide greater impact resistance. Last, but not least, these gloves are also cut resistant meeting ANSI Level 3 (A3) cut standards. You can find out more about cut resistance in
this previous blog post
.
PowerGrab Thermo Acrylic Gloves
---
If you're on a tight budget, but still need to keep your hands warm in the dead of winter, then the
PowerGrab Thermo Acrylic Gloves
are our go-to choice. These gloves have a seamless construction for comfort and a nearly one size fits all fit. The acrylic construction provides excellent cold weather protection and thermal insulation. The palms have a latex micro finish coating providing superior grip in wet or oily conditions. The inside is extra soft for added comfort and the knit cuff provides a barrier to prevent dirt and debris from entering the glove. Finally, this glove comes in three different colors:
black
,
hi-vis orange
, and
hi-vis yellow
. Got questions about our selection of gloves or need more information?
Click here
to contact one of our Gear Experts®. →
Click here
to see our full selection of Thermal Gloves →
Click here
 to check out our blog post on cold stress →
Click here
to check out our blog post on cut resistance
**The content of this blog is not intended to replace proper, in-depth training. Manufacturer's instructions must also be followed and reviewed before any PPE is used.
Thermal Gloves 101: The Video
---
Gear Up with Gear Experts: The Podcast
---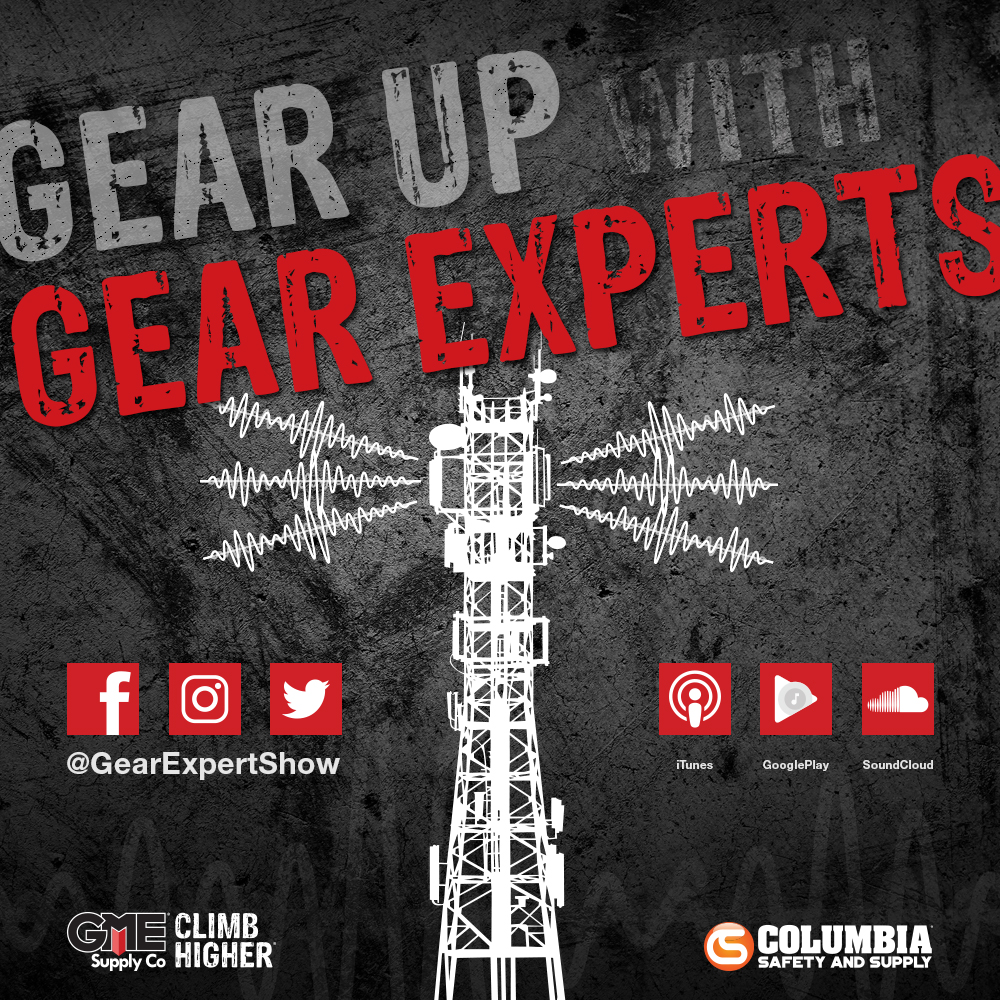 We're also proud to announce Gear Up with Gear Experts® - A podcast dedicated to at-height, industry, and construction. Gear Up with Gear Experts® will be coming to your ears in early 2019 and in each episode, the hosts (Alex Giddings & John Medina) bring in a gear expert or industry leader to talk about gear, gear safety, tips, and tricks. To find out more about the show and sign up to get alerted when our first episode drops, head on over to 
gearexperts.com
. There's a trailer there too, so you can get a sneak peek of the show.
Get Social
---
Be sure to follow us on social media to keep up with everything GME Supply has going on.
Facebook | Instagram | YouTube | Twitter | LinkedIn

We're Also on Snapchat
---
Simply snap or screenshot this image ↓ to follow GME Supply!