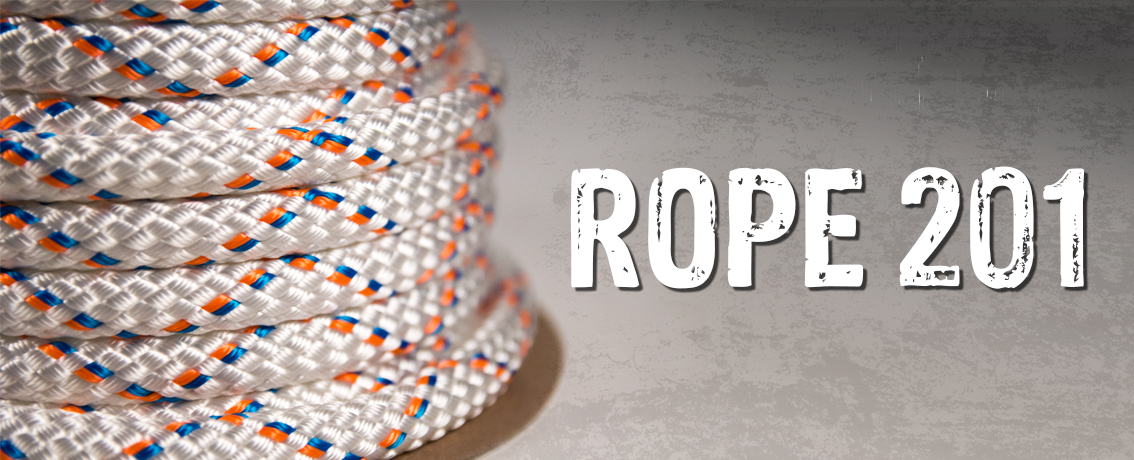 When it comes to working in at-height, industry, and construction, one of your most important assets is your rope. The more you know about rope, how to use it, care for it, and what options you have, the safer you can be while on the job. This week our Gear Experts® are going to dive deeper into rope and talk about knots, termination options, and rope retirement.
We Kid You Knot
---
Knots go almost hand in hand with rope. And while tying knots is an important skill to have when working with rope, it's equally important to understand and recognize the effects that knots have on rope. Knots can severely decrease the overall strength of the rope – which can be extremely dangerous. The decrease in rope strength isn't only while the knot is tied but can be a lasting effect that continues after the knot is untied. This reduction in strength is due to crimping and twisting that is often irreversible.
Serious, or Knot
---
So, while we've established that knots decrease overall strength, we haven't talked about how much of a decrease you will see. Knots can decrease rope strength by up to 50% - a number that can be catastrophic in a life safety or overhead scenario. It's important to note that the decrease in strength can vary depending on the rope composition and manufacturer instructions should be followed.
Recent studies have shown that a figure 8 knot (a knot commonly used to create a looped termination at the end of a rope) causes rope to break at 75-80% of their typical strength. This decrease in MBS (minimum breaking strength) could be enough to put the capacity of the rope below required safety factors.
While the decrease in strength and other effects on rope can be serious, knots are commonly tied in ropes to create an attachment point to secure the rope to a structure or object. There are other options available for attaching rope to a structure or object that don't decrease the strength of a rope by anywhere near the amount that a knot does.
Termination Options
---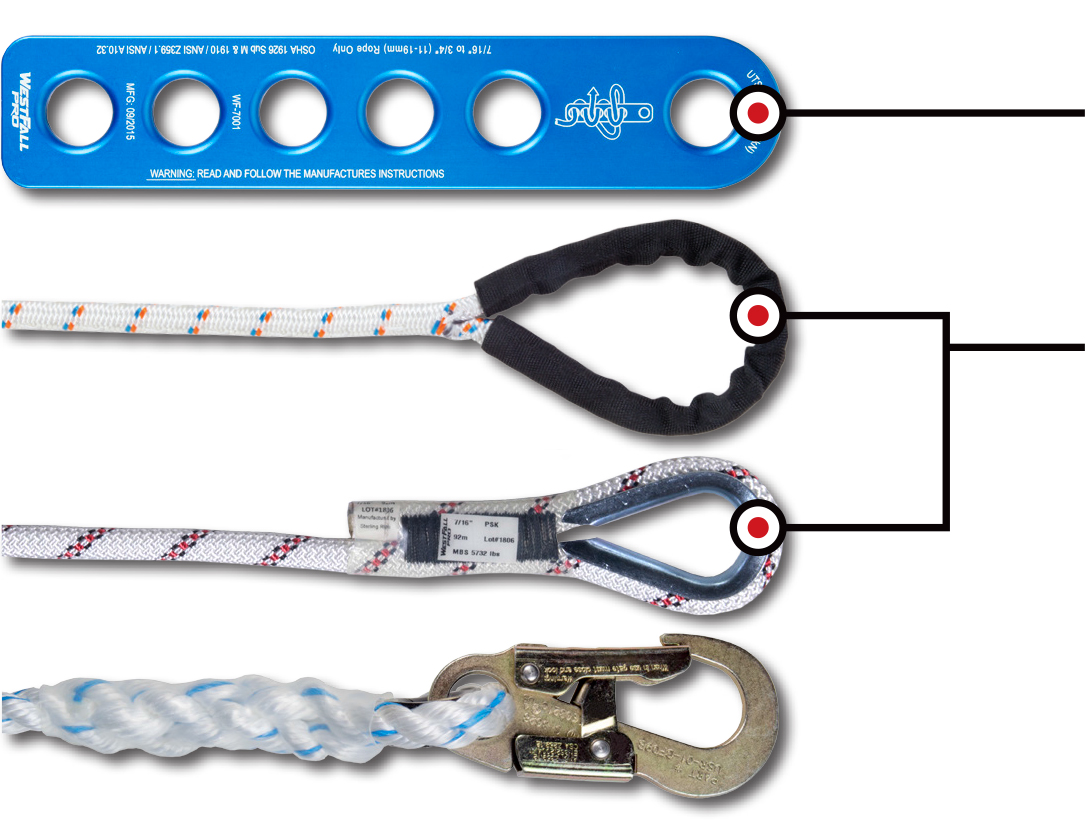 Like we mentioned above, there are plenty of options for securing rope to objects or structures without using a knot. Those options are termination plates, factory sewn or spliced eyes, and factory installed connectors.
Termination Plates
A termination plate is a piece of hardware, typically made from milled aluminum, which has multiple holes. Rope is fed through these holes in a specific pattern, leaving the main hole at the end of the plate as an attachment point.
Factory Sewn or Spliced Eyes
Many rope manufacturers offer sewn eyes for kernmantle and double braid ropes, or hand spliced terminations for 3-strand ropes. These terminations are designed to drastically reduce the stress put on the rope to minimize strength loss. They also typically include a protective thimble or abrasion resistant sleeve to further protect the rope at the stress points.
Factory Installed Connectors
Rope manufacturers can also include hardware connection options. For example, snaphooks with swivels are included on many lifelines to make attachment easier.
Retire Your Rope
---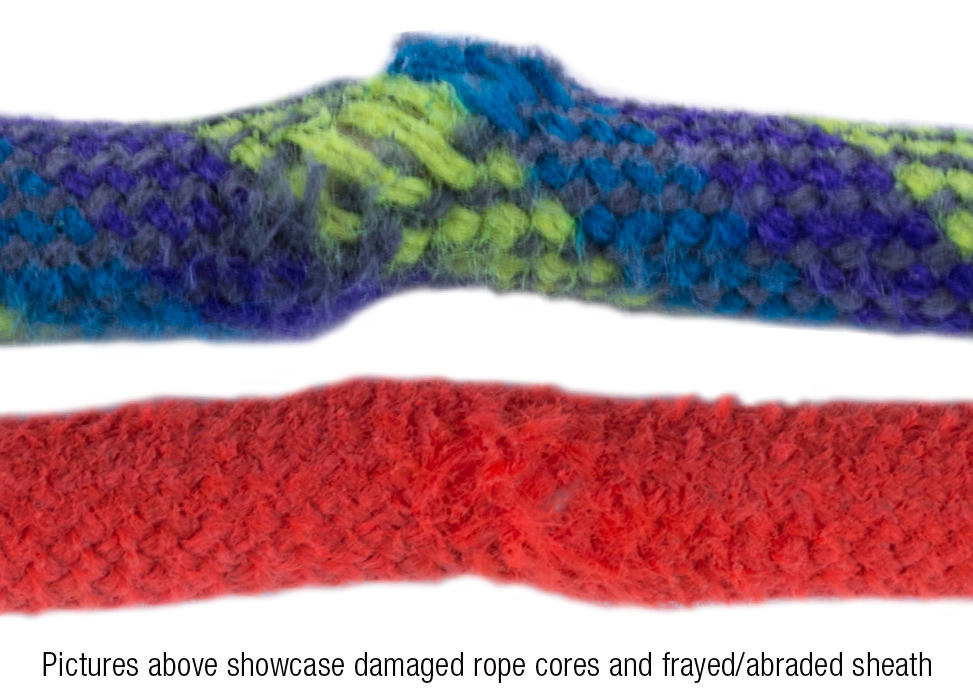 While terminations help maintain strength and add longevity to rope, it's still important to regularly inspect your rope and retire it if the rope is not fit for continued use. For more information about how to inspect a rope and when it is time to retire the rope, check out our Rope Inspection 101 blog post.
Free Poster
---
We've also turned this blog post into a free downloadable poster available in our Knowledge Base. The poster includes all of the information and pictures included in this blog post.
→ Click here to see our selection of rope
→ Click here to see our selection of termination plates
→ Click here to see our selection of rope accessories
→ Click here to check out our rope related blog posts
**The content of this blog is not intended to replace proper, in-depth training. Manufacturer's instructions must also be followed and reviewed before any equipment is used.
Rope: The Playlist
---
Gear Up with Gear Experts: The Podcast
---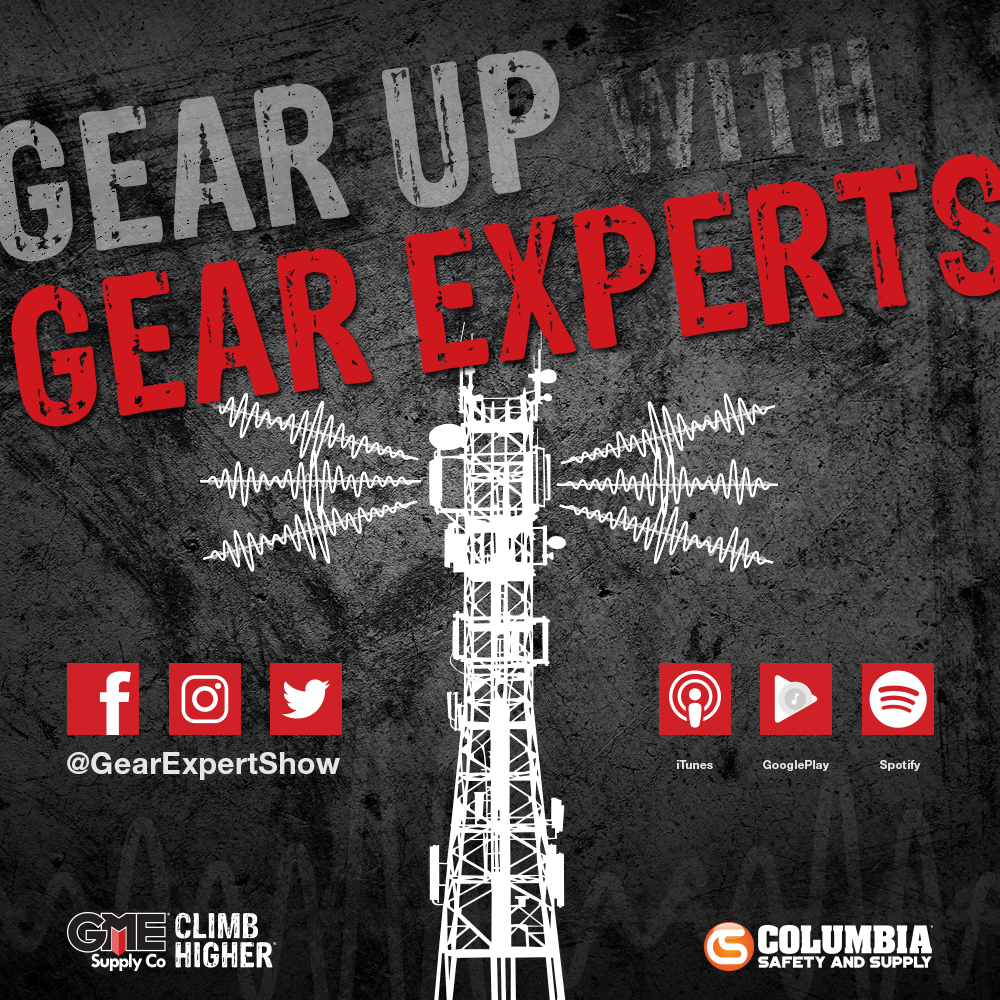 If you haven't already checked out Gear Up with Gear Experts, our podcast dedicated to at-height, industry, and construction, it is available for download! You can find it on all major podcast listening platforms like Apple Podcasts, Spotify, Google Play Music, + your favorite podcatcher of choice. And, you can head on over to gearexperts.com to follow us on social media, check out our detailed show notes, and sign up for updates.
Get Social
---
Be sure to follow us on social media to keep up with everything GME Supply has going on.
Facebook | Instagram | YouTube | Twitter | LinkedIn

We're Also on Snapchat
---
Simply snap or screenshot this image ↓ to follow GME Supply!