//
//
//

SAME DAY SHIPPING*
Model#: AAT-15
Stock#: SI-AAT15
Sunsight AAT-15 AntennAlign Alignment Tool
$10,709.99
THIS ITEM SHIPS FOR FREE!
Direct Ship
Ships in: 1+ month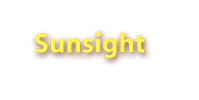 ---
Sunsight AAT-15 AntennAlign Alignment Tool
The Sunsight AAT-15 Antenna Alignment Tool (AAT) ensures accurate antenna positioning during installations, deployments, and operations with its leading-edge techniques. Simple and easy to use, the AntennAlign can be mounted several ways to fit a variety of antenna settings. With its powder-coated aluminum housing, the AntennAlign offers a durable antenna alignment solution that saves time and money. This alignment tool also offers an on-site quick capture feature that collects position data that is not available prior to climbing.
Click here for financing options
Features:
Align antenna azimuth, tilt, roll and height better than carriers' specifications
Full-size cellular panel antennas, all Ericsson AIR antennas, small cell housings, and the ability to capture azimuth from the ground
Create an alignment report for individual antennas or the entire site. Includes azimuth, tilt, roll, height and geographic location (Lat/Long)
Send reports with all antenna measurements right from the site using any device (Android, iOS, Windows, etc)
No additional software, no post-processing, no cables required
Most durable unit available; RF shielded, weatherproofed aluminum housing; wet, cold, extreme heat is no match for the AAT-30
Specifications
AAT-30
Azimuth (Heading) Accuracy
(degrees)
+/- .15 RMS
+/- .3 R95
+/- .4 R99
Tilt and Roll Range and
Accuracy (degrees)
+/- 22.5 range
+/- .1 accuracy
AGL Height (ft)
+/- 1 standard
+/- .125 premium
Horizontal Accuracy (ft)
+/- 1**
Vertical Accuracy - MSL (ft)
+/- 2**
Size (in)
26 x 3 x 2.6
Weight (lb)
4.4
** Depends on multipath environment, number of satellites in view, and satellite geometry. Requires SBAS corrections.
Sunsight offers a 3-year manufacturer warranty. For more information please click here to view their policies. If you need to file a claim, click here to start the process.

SI-AAT15
| | |
| --- | --- |
| Configurable Model: | None |
| Manufacturer: | Sunsight |