//
//
//

SAME DAY SHIPPING*
Model#: MCC-S25
Stock#: MIC-S25
Sticklers 2.5mm CleanStixx Optical Grade Cleaning Stick
$46.99

Get it by Jun 14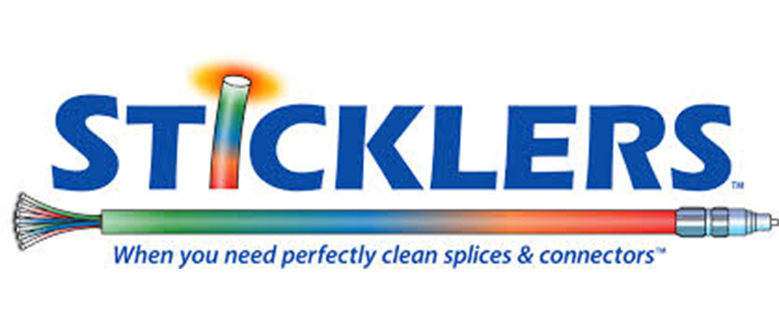 ---
Sticklers 2.5mm CleanStixx Optical Grade Cleaning Stick
Features:
Patented, high-purity cleaning tips are unique to Sticklers® products
Engineered for wet-dry cleaning, which is proven to get the best results
No fabric, foam, glues or particulate to leave residues on the end-faces
Precision molded to exact size and shape, for better cleaning
Packaged in high-purity, re-sealable bags
Color-coded handles and packaging, for easy selection
Military-approved with National Stock Number 6070-01-553-2263
High-performance cleaning at the lowest cost-per-clean
Works best when used with Sticklers® Fiber Optic Splice & Connector Cleaner cleaning fluid (#POC03M)
The Sticklers 2.5mm CleanStixx cleaning sticks are reliable, inexpensive tools engineered for critical cleaning of end face connectors located in mating sleeves or adapter and socket termini used in high-speed fiber optic networks. These tools will clean SC, ST, FC, E2000, OptiTap-style multiport, MIL DTL 83526 TFOCA style socket termini, and other hardened 2.5mm hardened connector systems with socket termini. Importantly, these are the only cleaning sticks on the market from any vendor that clean the entire end-face, not just the contact zone. The packaging and the sticks are color-coded for easy size selection and perfect cleaning performance on any size interconnect. These Sticklers® CleanStixx® will get any fiber network running faster and more reliably than any other cleaning technology on the market today.