//
//
//

SAME DAY SHIPPING*
Model#: C-SQW-QWIKSTICKZERO
Stock#: C-SQW-QWIKSTICKZERO
Sqwincher QwikStik 20 fl oz Zero Sugar Hydration Drink Mix (50 Sticks)
Multiple Options Available
$24.99
Please select an option below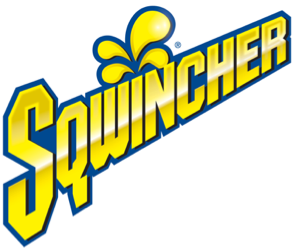 ---
Sqwincher Qwik Stik 20 Ounce ZERO Sugar Hydration Drink Mix (50 Pack)
Features:
20 fl oz. Yield (for more intense flavor, mix with standard 16.9 fl oz bottled water)
Sugar Free
Excellent Source of Vitamin C
Low sodium
Gluten free
Low calories
Sqwincher helps keep your people safe on the job site. Regardless of the temperature outside it is important to stay hydrated and sometimes water just doesn't cut it. Sqwincher provides electrolytes that the body needs to recover from dehydration. The Qwik Sticks are easy to transport in a pocket or in a truck to keep on hand and hydrated. The flavors taste great and will keep everyone hydrated. A convenient, effective way to rehydrate and offer multiple flavor choices to avoid flavor limitations from a pre-mixed cooler.
Dehydration can be disastrous on the worksite causing extreme injuries to personnel. Even slight dehydration can cause work slowdowns. Keep an eye on each other drink liquids to rehydrate and take breaks to recover.
Nutrition Facts:
Serving size 1 stick [Makes 20 fl oz Beverage]
Calories 5
Total Fat 0g | 0%
Saturated Fat 0g | 0%
Trans Fat 0g
Cholesterol 0mg | 0%
Sodium 135mg | 6%
Total Carbohydrate 1g | 0%
Dietary Fiber 0g | 0%
Total Sugars 0g
Includes 0g Added Sugars | 0%
Protein 0g
Vitamin D 0mcg | 0%
Calcium 0mg | 0%
Iron 0mg | 0%
Potassium 110mg | 2%
Vitamin C 140mg | 160%
C-SQW-QWIKSTICKZERO
SQW-159060097
SQW-159060098
SQW-159060099
SQW-159060100
SQW-159060101
SQW-159060102
SQW-159060103
SQW-159060106
SQW-159060107
SQW-159060109