About Us
GME Supply Company is America's premier outfitter of contractor equipment and industrial supplies.
On the job, we keep workers both safe and productive. Founded in 2005, GME has quickly grown to service the needs of a variety of industries, including cell tower maintenance, tower and steel construction, oil and gas, wind generation, residential and commercial construction, manufacturing, maintenance, and more. We are a worldwide distributor of industrial supplies, PPE, fall protection safety equipment, traffic safety supplies, work wear, lifting and rigging equipment, professional power and hand tools, work equipment, gear bags, canvas buckets, and related products for commercial and industrial applications.

We carry thousands of products from brands like DBI Sala, Milwaukee Electric Tools, Wright Tool, Johnson Level, Carhartt, Elk River, FallTech, Miller, MSA, Petzl, Klein Tools, PIP, PMI, Sterling Rope, Ergodyne, fieldSENSE, TowerPlex, AB Chance / Hubbell, and French Creek, just to name a few.

GME's team of friendly customer service agents are here to help you find exactly what you're looking for. We combine industry knowledge with professional experience that allows us to understand the specialized needs of your company and provide custom solutions.
Climb Higher with GME Supply Company, your trusted resource for expert advice and superior service.
General Information
Phone:
(800) 940-6762
Fax: (888) 511-0457
Monday - Friday
8am - 8pm (EST)
7am - 7pm (CST)
5am - 5pm (PST)

California
PO Box 515381 #40930
Los Angeles, CA 90051-6681

Missouri
(Global Flagship Store)
1801 Westfall Dr
Columbia, MO 65202-3921

New York
PO Box 4668 #40930
New York, NY 10163-4668
Distribution
Warehouses:
Alabama
California
Georgia
Illinois
Iowa
Kentucky
Minnesota
Missouri
Nebraska
Nevada
New York
Utah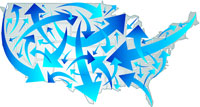 Financing Options