//
//
//

SAME DAY SHIPPING*
Model#: C-SLC-ZCS2734
Stock#: C-SLC-ZCS2734
SlingCo Rotating Eye Double Weave Cable Grips
Multiple Options Available
$80.99 to $106.99
THIS ITEM SHIPS FOR FREE!
Please select an option below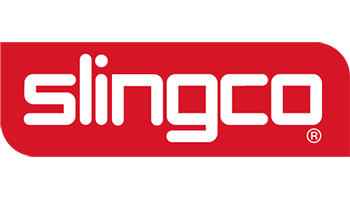 ---
SlingCo Rotating Eye Double Weave Cable Grips
Double weave construction for medium to heavy pulling applications in underground installations. Additionally its steel forged revolving head is ideal for connecting to Slingco swivels. Warning: The Slingco RT Type Rotating Eye Cable Grip does not revolve under load. The rotating eye does not replace the need for a swivel.
Features:
Double weave construction
Increased pulling strength
Protective shoulders to prevent abrasion
Rotating eye to easy match with line swivel
Available Options:
Model ZCS2734
14 Inch Length Pull
Range: 0.50 - 0.62
Approximate Break Load: 5600 lbs
Model ZCS2735
13 Inch Length Pull
Range: 0.62 - 0.75
Approximate Break Load: 6800 lbs
Model ZCS2736
19 Inch Length Pull
Range: 0.75 - 1.00
Approximate Break Load: 6800 lbs
C-SLC-ZCS2734
SLC-ZCS2734
SLC-ZCS2735
SLC-ZCS2736