//
//
//

SAME DAY SHIPPING*
Model#: 570-27
Stock#: SW-570-27
UPC/GTIN/EIN: 4903585570271
Silky Yoki 10.6 Inch Chopper
$101.99
THIS ITEM SHIPS FOR FREE!
Direct Ship
Ships in: 1+ month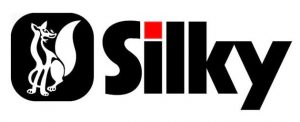 ---
Silky Yoki 10.6 Inch Chopper
The Silky Yoki functions the same way as a bush axe, but can be used with either one or two hands. The Yoki is the ultimate tool for attacking multiple vegetation types, making it ideal for aborists, The yoki is versatile enough to cut vines, limbs, and small logs to a more manageable size. A custom-fitted carrying case comes included, and the blade can be resharpened for long use.
Specifications:
Length : 10.6 in
Color : Black, Silver
Metal : Alloy Steel
Blade Thickness, mm : 2.75 mm