//
//
//

SAME DAY SHIPPING*
Model#: C-SW-450-00
Stock#: C-SW-450-00
Silky TSURUGI Straight Hand Saw
Multiple Options Available
$73.99 to $94.99
Please select an option below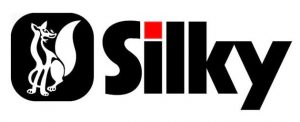 ---
Silky TSURUGI Straight Hand Saw
Features:
Designed to cut hard-to-soft wood
Lightweight
High balance
No handle screws, nuts or extraneous hardware
Comfortable, two-part rubber grip
Comes with an aluminum scabbard that has eight rollers protecting the entryway
Three lengths, two types of teeth
The Silky TSURUGI Straight Hand Saw is the lightest weight, best balanced saw on the market. It has no handle screws or hardware to get in your way and it has a comfortable two-part rubber grip that is integrated into the blade tang. Each Silky TSURUGI comes in a unique aluminum scabbard that can be attached to the belt or leg depending on your preference and has eight rollers protecting the entryway.
Specifications:
Material: Rubber, Steel
Metal: SK4 High Carbon Steel
Kerf: 1.7 mm
Blade Thickness: 1.8 mm
Available Options:
Teeth Size
Teeth Count
Length
SKUs
Large
8 teeth / 30 mm
200 mm / 20 cm
SW-452-20
300 mm / 30 cm
SW-452-30
400 mm / 40 cm
SW-452-40
Medium
10 teeth / 30 mm
200 mm / 20 cm
SW-450-20
300 mm / 30 cm
SW-450-30
400 mm / 40 cm
SW-450-40
C-SW-450-00
| | |
| --- | --- |
| Country of Manufacture: | Japan |
| Manufacturer: | Silky Saws |
SW-450-20
SW-450-30
SW-450-40
SW-452-20
SW-452-30
SW-452-40