//
//
//

SAME DAY SHIPPING*
Model#: C-RD-QHR6
Stock#: C-RD-QHR6
Radians Quartz Full Brim Hard Hat
Multiple Options Available
$15.99 to $17.99
Please select an option below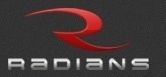 ---
Radians Quartz Full Brim Hard Hat
Features:
6-Point ratchet suspension
Pillowed brow bad
Universal accessory slots
Made in the USA
The Radians Quartz Full Brim Hard Hat is a comfortable and stylish hard hat that features the Radians 6-Point Ratchet Suspension for quick adjustment. The universal accessory slots can accommodate your favorite brand accessories. This hard hat meets ANSI Z89.1-2014 Type 1 Class G and E.
Specifications:
Weight: 1 lb
Meets: ANSI Z89.1-2014 Type 1 Class G and E
Made in the USA
Available Colors:
Blue (RD-QHR6-BLUE)
Dark Gray (RD-QHR6-DARKGRAY)
Gray (RD-QHR6-GRAY)
Green (RD-QHR6-GREEN)
Hi-Viz Green (RD-QHR6-GREEN-HV)
Hi-Viz Orange (RD-QHR6-ORANGE-HV)
Orange (RD-QHR6-ORANGE)
Red (RD-QHR6-RED)
White (RD-QHR6-WHITE)
Yellow (RD-QHR6-YELLOW)
C-RD-QHR6
| | |
| --- | --- |
| Country of Manufacture: | United States |
| Manufacturer: | Radians |
RD-QHR6-BLUE
RD-QHR6-DARKGRAY
RD-QHR6-GRAY
RD-QHR6-GREEN
RD-QHR6-GREEN-HV
RD-QHR6-ORANGE
RD-QHR6-ORANGE-HV
RD-QHR6-RED
RD-QHR6-WHITE
RD-QHR6-YELLOW