//
//
//

SAME DAY SHIPPING*
Model#: C-RD-RWGD100
Stock#: C-RD-RWGD100
Radians AXIS D2 Dyneema A3 Cut Level Touchscreen Gloves
Multiple Options Available
$12.99
Please select an option below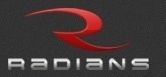 ---
Radians AXIS D2 Dyneema A3 Cut Level Touchscreen Gloves
Features:
Steel and fiberglass free
PU coated palms that provide excellent abrasion resistance
Washable
Seamless cuff design
Touchscreen compatible on all fingertips
The Radians AXIS D2 Dyneema Cut A3 Touchscreen Glove offers Dyneema Diamond Technology for an ANSI Cut A3 and EN 388 (4544) rating. The 15 gauge polyester shell provides protection against abrasion and cuts, while the PU coated coated palm and fingertips offer use of touch screen devices without removing the gloves. They are breathable, washable, and offer a comfortable fit.
Available Sizes:
X-Small (RD-RWGD100/XS)
Small (RD-RWGD100/S)
Medium (RD-RWGD100/M)
Large (RD-RWGD100/L)
X-Large (RD-RWGD100/XL)
C-RD-RWGD100
Manufacturer:
Radians
Standards:
ANSI Cut Level A3
EN 388 Abrasion 4
EN 388 Coup Cut 5
EN 388 Tear 4
EN 388 Puncture 4
RD-RWGD100/L
RD-RWGD100/M
RD-RWGD100/S
RD-RWGD100/XL
RD-RWGD100/XS