//
//
//

SAME DAY SHIPPING*
Model#: C-PZ-A010CA00
Stock#: C-PZ-A010CA00
Petzl VERTEX Vented Helmet
Multiple Options Available
$99.95 to $109.95
THIS ITEM SHIPS FOR FREE!
Please select an option below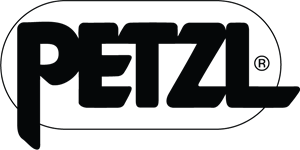 ---
Petzl VERTEX Vented Helmet
Features:
Lightweight and comfortable, customized fit
CENTERFIT adjustment
Flip&Fit system adjustment
Dual chinstrap which is adjustable to strengthen it to whether you're working at height or on the ground
Accessories to customize to you and modular for easy install
Nine colors: White, Yellow, Red, Black, Orange, Blue, Green, and Hi-Viz Orange, Hi-Viz Yellow
Certifications: CE, EN 397, EN 50365, EAC, AS/NZ 1801, ANSI Z89.1 Type 1 Class C
The Petzl VERTEX Helmet is essential for work at height and in industrial settings. The helmet gives you effective protection from falling objects, and if you fall yourself. They feature two adjustment systems: Flip&Fit and Centerfit. Centerfit allows you to adjust the helmet to be perfectly centered and is adjusted by the two side wheels the helmet features. Flip&Fit positions the headband low on the back of the helmet to guarantee that the helmet fits securely. The headband folds into the shell for easy storage and transport.
With the dual chinstrap, it allows you to adjust the chinstrap strength in order to adapt to your different working environments: at height or on the ground. The clip has two positions that correspond to how to be used:
Higher Strength: limits the risk of the helmet coming off in a fall (strength greater than 50 daN)
Lower Strength: limits the risk of strangulation by releasing if snagged at ground level (strength lower than 25 daN)
With the modular accessories, you can customize your helmet to fit your needs with a range of protective eye and face shields, headlamps, and other various accessories including nape and helmet protectors, chinstraps, and more.
The liner is made of EPP (expanded polypropylene) and EPS (expanded polystyrene) for reduced weight and shock absorption. In the un-vented version, the helmet protects against electrical hazards, molten metal splash, and flames.
With multiple certifications including ANSI Z89.1, you can trust your Petzl VERTEX High-Performance Helmet to perform as you want it to and when you need it the most.
Specifications:
Weight: 490g
Head Circumference: 53 - 63 cm / 20.86 - 24.80 inches
Material(s): ABS (acrylonitrile butadiene styrene), nylon, polycarbonate, high-strength polyester, polyethylene
Available Colors:
White: PZ-A010CA00
Red: PZ-A010CA02
Orange: PZ-A010CA04
Yellow: PZ-A010CA01
Green: PZ-A010CA06
Blue: PZ-A010CA05
Black: PZ-A010CA03
Hi-Viz Orange: PZ-A010EA00
Hi-Viz Yellow: PZ-A010EA01
C-PZ-A010CA00
PZ-A010CA00
PZ-A010CA01
PZ-A010CA02
PZ-A010CA03
PZ-A010CA04
PZ-A010CA05
PZ-A010CA06
PZ-A010EA00
PZ-A010EA01