//
//
//

SAME DAY SHIPPING*
Model#: C-HW-22205
Stock#: C-HW-22205
Oliver 22-205 Safety Gumboot
Multiple Options Available
$133.89 to $134.99
THIS ITEM SHIPS FOR FREE!
Please select an option below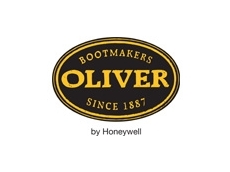 ---
Oliver 22-205 Safety Gumboot
Oliver footwear stands for quality, comfort and protection. Oliver is the professional and safety footwear brand that brings its unique history of superior craftsmanship and experience in the most extreme working conditions to design the ultimate combination of rugged and comfortable work boots. With these boots workers can conquer any challenge their jobs may bring, demonstrate their qualities as true professionals, and take pleasure in the superior equipment they rely on every day.
Since 1887 the boot makers at Oliver have been crafting, perfecting, and building Australia's leading safety boots and shoes. That's over 125 years of protecting workers in extreme work environments and rough weather conditions. Oliver boots began from the need of the mining worker; from there Oliver evolved into a full line of heavy duty work boots built for most industries, but with speci?c features that would bene?t workers in the Mining, Oil and Gas and Heavy Metal Fabrication Industries. In the Oil & Gas Industry, Oliver provides superior protection from harsh chemicals, extreme temperatures, slippery conditions, and unexpected contact with abrasive surfaces or heavy machinery. Oliver boots technologically advanced features, like the soft, ?exible PORON inserts and NONOlite footbed make Oliver footwear one of the most comfortable and globally requested work boots in the marketplace.
The Oliver 22-205 PVC Gumboot is available in gray and green.
Features
Heavy duty PVC / Nitrile hard wearing sole
Extra deep tread, open cleat sole has been developed to answer the demanding requirements of harsh working conditions. Provides greater stability and grip on uneven and loose surfaces.
NATUREform Type1 Toe Cap offers a wide profile shape to suit your foot and allows greater comfort with no contact to the toe cap
The Oliver Comfort System now has a unique NANOlite footbed for greater comfort and well-being. The gently raised surface of the sole massages your feet as you walk, promoting greater blood flow to help reduce fatigue
Outsole heat resistant to 130° Celsius surface contact
STEELflex steel midsole penetration protection
Patented METprotect metatarsal protection offered by reinforced raised PVC across the impact strike zone
Reinforced PVC design for greater ankle support and protection
Unique enhanced design for greater toe, heel and shin protection offering all round support
Sole resistant to solvents, mild acids, alkalis, some chemicals, oils and fats
Superior cut, split and crack resistant sole
Internal trouser grips
Heel kick off spur for easy removal
Two trim heights
AS/NZS 2210.3
Sizes 6-14
Oliver guarantee's comfort for their rugged work boots. Try a pair of correctly fitted Oliver boots for 30 days and, if you are not completely satisfied, return for exchange or refund. (Dated receipt and guarantee tag required)
C-HW-22205
| | |
| --- | --- |
| Features: | Waterproof |
| Manufacturer: | Oliver Safety Footwear |
HW-22205GRY060
HW-22205GRY070
HW-22205GRY080
HW-22205GRY090
HW-22205GRY100
HW-22205GRY110
HW-22205GRY120
HW-22205GRY130
HW-22205GRY140