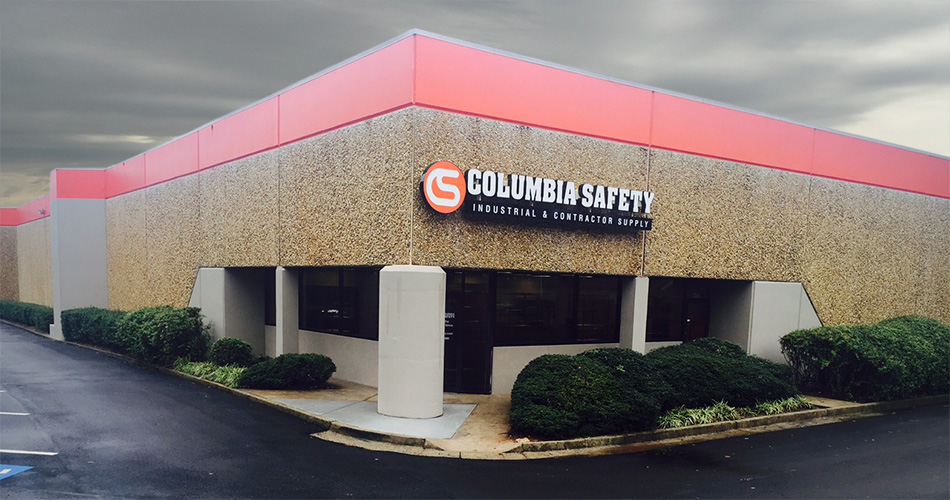 PRESS RELEASE: GME SUPPLY OPENS NEW ATLANTA LOCATION
ATLANTA 1 DECEMBER 2015— GME Supply Co announces the opening of its newest facility, located in Atlanta, GA. With this multi-million dollar expansion, the company has added an additional 30,000 square feet of stocked warehouse space, all with the aim to better serve its customers in the Southeast.
The Atlanta facility features the company's unique "Safety Experience Zone", where customers can interact with the newest equipment available to keep workers safe and productive on the job. Additionally, the location contains a 3,000-square-foot learning center, where safety training courses will be offered to customers.
The facility is strategically located in the Fulton Industrial District, the largest warehousing and industrial distribution zone in Atlanta. It is also adjacent to UPS's Atlanta Distribution Center. UPS is headquartered in Atlanta, Georgia, and is GME Supply's primary package delivery carrier.
To staff the location, key employees were transferred from the company's headquarters in Columbia. Additional staff was hired locally. Within the next year, the company hopes to add an additional 20 team members to its workforce. Opportunities are available in sales, customer service, marketing, and warehousing.
"Opening this location is a strategic move that will enhance our ability to better serve our customers regionally, and even globally," said Beau Aero, company President. "This new facility opens the doors for more opportunity and company growth."
The new facility is located at 4720 Robinson Drive Sw, Atlanta, GA 30336, and is open Monday through Friday; 8-5 pm. Hours will be expanded in the future. Customer pickup is also available.
GME Supply, with headquarters in Columbia, Missouri, was formed in 2005, and has become a well-known domestic and international distributor of communications infrastructures safety equipment. The company is known for its diverse group of turnkey products and services, including industrial supplies, fall protection, safety equipment, professional tools, and related products.
For more information about the company and its products, click here or contact them by phone at (718) 210-3913.