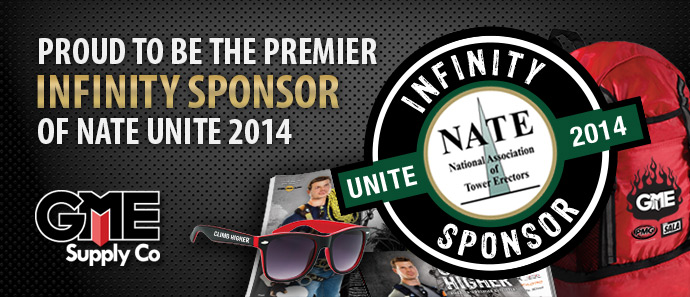 GME Supply is the Premier Infinity Sponsor of NATE Unite 2014! Come see us at booth #501. We'll be hard to miss, front and center as soon as you walk in.

Plus, we're hosting a beach party. You know about the party right? Tuesday night. Don't miss it.

Oh yeah… and we've got prizes. More details on that soon.

At GME Supply we've always supported the tower climbing industry. Check out our video that highlights the American Tower Climber.
Check back next week for more info on the show and prizes. Or, keep tabs on us over on our Facebook and Twitter pages. See you in San Diego!