//
//
//

SAME DAY SHIPPING*
Model#: RB611T
Stock#: MAX-RB611T
Max USA Corp TWINTIER RB611T Rebar Tying Tool
$4,374.99
THIS ITEM SHIPS FOR FREE!
Direct Ship
Ships in: 1+ month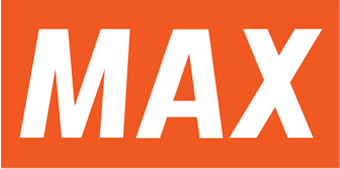 ---
The RB611T's jaw capacity enables the tool tie up to a #9 x #10* rebar providing an efficient solution for large bar job sites.*Varies by rebar manufacturer.
The TwinTier's Dual Wire Feeding Mechanism doubles the tying speed, completing a tie in approximately ½ second, increasing productivity.
Compared to conventional rebar tying solutions the TwinTier's Wire Pull Back Mechanism dispenses the precise amount of wire needed to form a tie, reducing wire usage and cutting production cost.
Max USA Corp TWINTIER RB611T Rebar Tying Tool
The Max USA Corp TWINTIER RB611T Rebar Tying Tool can work with up to #9 x #10 with 19ga wire. It is is the fastest solution for tying #5 x #5 to #9 x #10 rebar combinations, making it the largest capacity rebar tying tool on the market. TWINTIER® technology allows the RB611T to tie 4,000 ties per charge, while delivering just the right amount of wire for greater productivity and cost savings. Compared to hand tying this tool can reduce the risk of musculoskeletal injuries.
Features:
The RB611T's jaw capacity enables the tool tie up to a #9 x #10* rebar providing an efficient solution for large bar job sites.*Varies by rebar manufacturer.
The TwinTier's Dual Wire Feeding Mechanism doubles the tying speed, completing a tie in approximately ½ second, increasing productivity.
Compared to conventional rebar tying solutions the TwinTier's Wire Pull Back Mechanism dispenses the precise amount of wire needed to form a tie, reducing wire usage and cutting production cost.
The TwinTier's "Wire Bending Mechanism" (Patent Pending) produces a shorter tie height which requires less concrete to cover a wire tie.
An enclosed magazine protects tie wire and internal mechanisms from debris, providing greater durability.
The Twintier's Quick Load Magazine allows operators to quickly load tie wire.
MINIMUM TIES PER COIL: 115
MAXIMUM TIES PER COIL: 205
MAX-RB611T
| | |
| --- | --- |
| Manufacturer: | Max USA Corp |
| Weight: | 12.00 |