//
//
//

SAME DAY SHIPPING*
Model#: C-IS-HB105A
Stock#: C-IS-HB105A
ISC HaulerBiner Compact Haul Kit
Multiple Options Available
$219.67 to $594.99
THIS ITEM SHIPS FOR FREE!
Please select an option below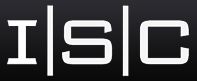 ---
ISC HaulerBiner Compact Haul Kit
The ISC HaulerBiner Compact Haul Kit is a pulley system that offers a 6:1 or 7:1 mechanical advantage. The HaulerBiner is lightweight, compact, and efficient, making it ideal for rope access, tower climbing, and other industrial rescue applications. Use the HaulerBiner as part of a pickoff system, haul system, or a tensioning system. The pulley wheels are mounted in the body of the carabiner to prevent it from jamming and to allow maximum haul height.
Specifications:
Rope Diameter: 6 mm (1/4 in) for strength and grip
Fully rated for lifting people - Number of Persons: 1
Purpose-designed progress capture cam with an 'on/off' position
Kit is supplied in a two-pouch bag, for easy deployment
Safe Working Load: 308 lbs (140 kg)
Minimum Breaking Strength: 3,596 lbf (16 kN)
Body Finish: Anodized
The length of the system, when fully contracted is only 32cm (12")
Applications:
As part of a pick-off system
On a structure, pull down on the system and achieve a 6:1 (theoretical) MA
When suspended in a harness, pull up on the system and achieve a 7:1(theoretical) MA
With a D4/D2 Descender, as part of a short-haul / long-lower system
As a tensioning system for short/low load lines
As a stretcher management device, using two or more HaulerBiners to easily change or adjust the orientation of the stretcher
Lengths:
3' 7" / 105 cm (HB105A)
5' 5" / 165 cm (HB165A)
9' 10" / 300 cm (HB300A)
C-IS-HB105A
IS-HB105A
IS-HB165A
IS-HB300A