//
//
//

SAME DAY SHIPPING*
Model#: RP880A1
Stock#: IS-RP880A1
UPC/GTIN/EIN: 000194081007
ISC D4 Work Rescue Descender
$293.99
THIS ITEM SHIPS FOR FREE!
Direct Ship
Ships in: 1+ month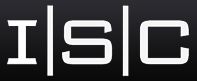 ---
ISC D4 Work Rescue Descender
The D4 Work/Rescue Descender features a unique and innovative cam action, which offers precise control at slow or fast speeds. The progressive cam works by way of one cam operating inside another cam. The D4 has a 240kg (500lbs) Working load limit which means it is suitable for two-man rescue, without the need for the creation of extra friction. The handle mechanism is designed to rotate through 360º making its use easier and simpler. The handle itself is made from aluminium rather than plastic and is coated in a specially chosen paint which provides extra grip. Cleverly, the handle rotation is accompanied by audible clicks which help the user identify the correct position of the handle.
Features:
Height (mm): 140
Height (inches): 5 1/2
Width (mm): 82
Width (inches): 3 1/4
Thickness (mm): 98
Thickness (inches): 3 7/8
Weight (grams): 655
Weight (ounces): 23
WLL: 500 lbs
Compatible with rope diameter:10.5-11.5mm (7/16")
Panic brake: Yes
Number of persons: 2
Body material: Aluminium
Cam material: Stainless Steel
Body finish: Anodised
(MBS) Minimum Breaking Strength (kN): 16
(MBS) Minimum Breaking Strength (lbf): 3597
IS-RP880A1
Color:
Red
Width:
3-1/4"
Country of Manufacture:
United Kingdom
Finish:
Anodised
Hardware:
Stainless Steel
Height (Generic):
5-1/2"
Manufacturer:
ISC
Material:
Aluminum
Stainless Steel
Minimum Breaking Strength (MBS):
16 kN
Number of Persons:
2
Rope Compatibility (Min/Max):
10.5 - 11.5 mm
Standards:
ANSI Z359
CE EN 12841
EN 341
NFPA 1983
Thickness:
3-7/8"
Working Load Limit (WLL):
500 lbs
Weight:
1.50