//
//
//

SAME DAY SHIPPING*
Model#: KF4A
Stock#: CST-KF4A
UCL Swift North America All-In-One Active Clad Alignment Fusion Splicer
$5,902.93
THIS ITEM SHIPS FOR FREE!

Get it by Dec 05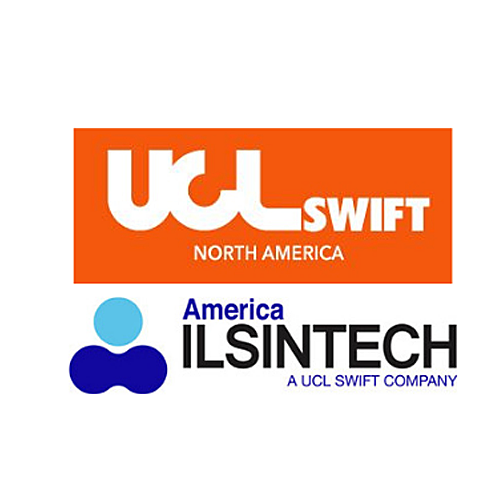 ---
Rotating blade life allows up to 77,000 cleaves
Integrated 5 functions in one unit (stripping, cleaning, cleaving, splicing, protecting)
The fusion splicer with All-In-One system provides the best workability onsite and in a limited work space
No scratches on fiber by thermal stripping
UCL Swift North America All-In-One Active Clad Alignment Fusion Splicer
All-In-One Fusion Splicers mean easier to use, easier to train and fewer mistakes.
Swift KF4A is a highly advanced and accurate active cladding alignment fusion splicer, which has been designed to perform the major 5 multifunctional features systematically: stripping, cleaning, cleaving, splicing and sleeving (All-in-One). The Swift KF4A is the best fit for fusion splicing and fusion splice-on connectors (SOC) of FTTx network applications. The KF4A eliminates fatal issues common with conventional mechanical connectors including low quality, weak durability and high maintenance costs. The Swift KF4A fusion splicer coupled with our fusion splice-on connectors provides customers the best ROI.
Features:
Rotating blade life allows up to 77,000 cleaves
Integrated 5 functions in one unit (stripping, cleaning, cleaving, splicing, protecting)
The fusion splicer with All-In-One system provides the best workability onsite and in a limited work space
No scratches on fiber by thermal stripping
Compatible with Fusion Splice-on Connector (SOC) in accordance with the industry standards
Ideal for Enterprise, Datacenter, Broadband and FTTH network applications
All-In-One Active Cladding Alignment Fusion Splicer Kit Includes:
Swift KF4A Arc Fusion Splicer Body
EI-24 Spare Electrodes
CT-01 Cooling tray
KF-3400 Battery
3300 Allen Wrenches
HS-900 Fiber Holder, 900 micron (1 Pair)
KF4-SC Splice on Connector Holder, SC/FC
KF4-ILC Splice on Connector Holder, LC
AC Charger
Carrying Case - Hard Case
CD User Guide
Specifications:
Fiber alignment: IPAAS Active Cladding Alignment
Applicable type of fibers: 0.25mm, 0.9mm, 2.0mm, 3.0mm Indoor cable
Fiber count: Single fiber
Applicable fiber dimensions: Cladding diameter: 125μm, Coating diameter: 150μm~3mm
Fiber setting and cleaved length: 0.20in to 0.63in
Splicing modes: Splice mode: 300, Heat mode: 100
Typical splice loss: SM: 0.02dB, MM: 0.01dB, DS:0.04dB, NZDS: 0.04dB
Return loss: > 60dB
Splicing time: Typical 7 sec with SM
Sleeve heating time: Typical 13sec with IS-60 mode, IS-60 sleeve
Applicable protection sleeve: 2.4in, 1.5in and micro sleeves
Storage of splice result: Data: 5,000ea up to, Image: 5,000ea up to
Tension test: 1.96N to 2.25N
Storage condition: Temperature: 40°F~176°F, Humidity: 0~95%
Dimension: 132(W) x 212(L) x 73(H)mm (without rubber protector)
Weight: 1.5kg (including battery)
Viewing method and display: 2 AXIS Two CMOS cameras with 4.3-inch color LCD monitor
Fiber view and magnification: X/Y: 110X , Max: 220X
Power supply: Li-ion Battery(DC 14.8V, 3400mAh), 100 ~ 240V AC charger
No. of splice cycles with battery: Typical 200 cycles
Electrode life: 38,000 splices
Blade Life: Up to 77,000 cleaves
Terminals: USB
CST-KF4A
| | |
| --- | --- |
| Manufacturer: | UCL Swift North America |
| Weight: | 8.50 |