//
//
//

SAME DAY SHIPPING*
Model#: C-HK-INRW
Stock#: C-HK-INRW
Harken Industrial Riggers Winch
Multiple Options Available
$1,372.99 to $1,931.99
THIS ITEM SHIPS FOR FREE!
Please select an option below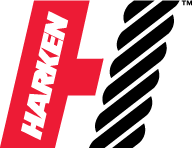 ---
Harken Industrial Riggers Winch
The Harken Industrial Riggers Winch provides the user with a lightweight, CE certified, portable winch mounted to a robust adaptor plate. Multiple mounting options provide versatility when working in challenging or remote environments and it features 17-4 PH stainless steel load-carrying gears and pins for strength and durability. The Riggers Winch is offered in two sizes, the single-speed 200 model and the 2-speed 500 model.
Features:
Design: The mounting plate is sculpted to remove excess weight and provides multiple attachment points without compromising strength. The pigtail line lead ensures correct alignment and loading of the winch for maximum efficiency.
Drum: The unique drum design maximizes grip on the rope.
Fiber Rope: The winch is designed for use with fiber rope up to 1/2 in (12 mm) in diameter, reducing weight and allowing alignment to the load. Smooth surfaces and chafe-free design are amenable to fiber rope.
Mounting Plate: Includes a universal mounting plate & Harken 10 in. winch handle.
Options: For use with multiple attachments depending on the environment and industry—from ratchet straps, M10 bolts, carabiners, to scaffold clamps.
Certification: CE certified under EN 13157 (Machinery Directive).
INTW500 Specifications:
Weight: 15.4 lbs (7 kg)
Max rated Load: 1,101.5 lbs (4.9 kN)
INTW200 Specifications:
Weight: 8 lbs (4 kg)
Max rated Load: 440.6 lbs (1.96 kN)
C-HK-INRW
| | |
| --- | --- |
| Manufacturer: | Harken Industrial |
HK-INTW200
HK-INTW500