//
//
//

SAME DAY SHIPPING*
Model#: C-HK-PWRS-B
Stock#: C-HK-PWRS-B
Harken Battery PowerSeat Ascender
Multiple Options Available
$8,797.99 to $9,040.99
THIS ITEM SHIPS FOR FREE!
Please select an option below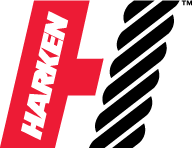 ---
Harken Battery PowerSeat Ascender
The Harken Battery PowerSeat Ascender unveils new possibilities in enclosed and confined space rope access and rescue. The Battery PowerSeat quietly delivers a powerful 661 lb (300 kg) hoist capability with controlled sensitivity to perform the most delicate rescues, or precise maneuvering of materials and components for installation or maintenance. Developed specifically for rope access and winching applications, it provides a lightweight, prolonged usage, powered ascender and utility winch. The Battery PowerSeat operates comfortably in both outdoor and indoor environments where engine emissions are restricted. It provides a level of operator safety and comfort that directly increases productivity and efficiency. Suitable for blade cleaning, confined space and indoor rope access and rescue applications. The Battery powered PowerSeat Ascender is available in both a standard and compact option.
The compact version maximizes the efficiency of the PowerSeat as a hauling device, while maintaining their functionality as powered ascenders. The seats have been removed and the long stem shortened for significant reductions in weight and size. The user is suspended under the compact unit with full control from below.
Features:
Battery: The Battery PowerSeat uses a 48V lithium-ion battery with a BMS (Battery Management System) to preserve its useful life. Certified IP54.
Speed Control: The unit is operated using a fail-safe dead man's switch to control ascent speed, up to 45.9 ft/min (14 m/min).
Brake: The braking system controls descent and provides workers protection against free-falls. The encapsulating jaw cover protects fingers and clothing from catching in the winch.
Ergonomical Design: The PowerSeat is designed to stay in an upright position, conserving worker energy.
Durability: Stainless steel load-carrying gears and pins provide strength and durability. Sealed gearbox and high-load ball bearings reduce friction under load, are corrosion resistant, and do not require lubrication.
Certification: The Harken PowerSeat is CE certified to the Machinery Directive and independently verified by Bureau Veritas.
Standard Size Specifications:
Weight: 48.5 lbs (22 kg)
Max Working Load: 661.4 lbs (300 kg)
Max Ascent Speed: 45.9 ft/min (14 m/min)
Compact Size Specifications:
Weight: 39 lbs (18 kg)
Max Working Load: 661.4 lbs (300 kg)
Max Ascent Speed: 45.9 ft/min (14 m/min)
Available Sizes:
Standard (PWRS-B)
Compact (PWRS-BC)
Harken PowerSeat In Action
C-HK-PWRS-B
| | |
| --- | --- |
| Manufacturer: | Harken Industrial |
HK-PWRS-B.CMPT.KIT
HK-PWRS-B.KIT