//
//
//

SAME DAY SHIPPING*
Model#: C-FH-6814300K
Stock#: C-FH-6814300K
FallTech UniDrive Rescue and Descent Kit
Multiple Options Available
$2,340.99 to $2,762.99
THIS ITEM SHIPS FOR FREE!
Please select an option below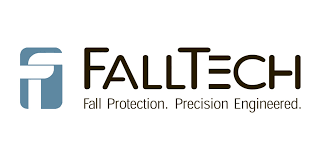 ---
FallTech UniDrive Rescue and Descent Kit
Kit Includes:
Telescoping ratchet lifting handle
7/16 Inch kernmantle rope with aluminum alloy carabiner connectors (Choice of length)
Integral belay hooks
6-foot pass-through choker anchor
Storage container (Choice of container):

28 Inch Storage Bag
8 Gallon sealed barrel with a security tag
Specifications:
Max Descent Height: 524 feet for 2 people
Max Descent Load: 440 pounds for 2 people
Descent Speed: 2.6 feet per second for 1 person
Max Lifting Height: 524 at 440 pounds
Max Work Lifting Load: 308 pounds
Aluminum Alloy Connectors:

5,000 pounds static strength
3,600 pounds gate strength

Complies with:

ANSI Z359.4-2013
OSHA 1926.502
OSHA 1910.66
The FallRech UniDrive rescue and descent kit is designed for anchoring overhead, sternal attachment, and assisted rescue operations. But the uses don't end there it can be used for a variety of lifting applications. With three modes of lifting this is an extremely versatile system. The handwheel, ratchet handle and power drill driven options combined with bi-directional design make this system ideal for shuttling.
Available in a storage bag version for extreme portability and a sealed barrel. The sealed barrel is ideal for emergency situations. With a security tag to verify the kit is complete.
C-FH-6814300K
FH-6813150K
FH-6813300K
FH-6814150K
FH-6814300K