//
//
//

SAME DAY SHIPPING*
Model#: 268-E3-22CMR
Stock#: 268-E3-22CMR
UPC/GTIN/EIN: 40034139625818
Estwing 22 Ounce Milled Framing Hammer
$289.99
THIS ITEM SHIPS FOR FREE!

Get it by Dec 06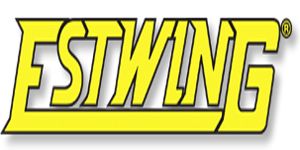 ---
Estwing 22 Ounce Milled Framing Hammer
Features:
Solid America Steel
Milled Face
Blue Shock Reduction Grip
Made in the U.S.A. 
Estwing's Solid Steel 22 Ounce Framing Hammer with Milled head has a longer handle for more striking power. The head and handle are fully polished and forged in one piece. Estwing exclusive Shock Reduction Grip is molded on and offers the utmost in both comfort and durability while reducing vibrations caused by impact.
268-E3-22CMR
Country of Manufacture:
United States
Handle Type:
Shock Reduction Grip
Length:
13.75"
349.25 mm
Manufacturer:
Estwing
Material:
Steel