//
//
//

SAME DAY SHIPPING*
Model#: C-258-UI50FS
Stock#: C-258-UI50FS
Eagle Industries Type 1 Safety Can
Multiple Options Available
$53.99 to $106.99
Please select an option below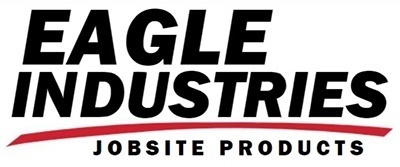 ---
Eagle Industries Type 1 Safety Can
Features:
Extreme durability and reliability
Spring closing lid
Non-sparking flame arrestor
Automatically vents at 5 psi internal pressure
Specifications:
Constructed of 24-gauge hot-dipped galvanized steel
Double interlock no-weld bottom seam
Trilingual label
Neoprene gasket
Complies with:

OSHA
NFPA Code 30
UL/ULC
FM approved
CARB accepted
Eagle Industries Type I safety cans are made for the worksite with extreme durability and safety in mind for the design. They are constructed of 24-gauge hot-dipped galvanized steel. The double interlock no-weld bottom seam helps ensure that these containers are leak proof. The spring closing lid with neoprene gasket will automatically vent at 5 psi to prevent vapor build-up. The non-sparking flame arrestor keeps you safe when pouring materials. Each can is certified to meet OSHA and NFPA Code 30 requirements and is UL and ULC listed and FM approved for safe handling and storage of flammable liquids, accepted under CARB.
| | | | | | | |
| --- | --- | --- | --- | --- | --- | --- |
| Model Number | Authorized storage | Color | Capacity | Dimensions (Inches)(Height x Diameter) | Empty Weight (pounds) | Funnel |
| UI10FS | Flammables | Red | 1.0 Gallon (3.8 L) | 8 x 9 | 3.52 | Yes |
| UI20FS | Flammables | Red | 2.0 Gallon (7.6 L) | 9.5 x 11.25 | 5.25 | Yes |
| UI25FS | Flammables | Red | 2.5 Gallon (9.5 L) | 10 x 11.25 | 5.7 | Yes |
| UI50FS | Flammables | Red | 5 Gallon (18.9 L) | 13.5 x 12.5 | 7.0 | Yes |
| UI10S | Flammables | Red | 1.0 Gallon (3.8 L) | 8 x 9 | 3.52 | No |
| UI20S | Flammables | Red | 2.0 Gallon (7.6 L) | 9.5 x 11.25 | 5.25 | No |
| UI25S | Flammables | Red | 2.5 Gallon (9.5 L) | 10 x 11.25 | 5.7 | No |
| UI50S | Flammables | Red | 5.0 Gallon (18.9 L) | 13.5 x 12.5 | 7.0 | No |
| UI10FSB | Kerosene | Blue | 1.0 Gallon (3.8 L) | 8 x 9 | 3.52 | Yes |
| UI20FSB | Kerosene | Blue | 2.0 Gallon (7.6 L) | 9.5 x 11.25 | 5.25 | Yes |
| UI50FSB | Kerosene | Blue | 5.0 Gallon (18.9 L) | 13.5 x 12.5 | 7.0 | Yes |
| UI10SB | Kerosene | Blue | 1.0 Gallon (3.8 L) | 8 x 9 | 3.52 | No |
| UI20SB | Kerosene | Blue | 2.0 Gallon (7.6 L) | 9.5 x 11.25 | 5.25 | No |
| UI50SB | Kerosene | Blue | 5.0 Gallon (18.9 L) | 13.5 x 12.5 | 7.0 | No |
| UI20FSG | Combustibles | Green | 2.0 Gallon (7.6 L) | 9.5 x 11.25 | 5.25 | Yes |
| UI50FSG | Combustibles | Green | 5.0 Gallon (18.9 L) | 13.5 x 12.5 | 7.0 | Yes |
| UI10SG | Combustibles | Green | 1.0 Gallon (3.8 L) | 8 x 9 | 3.52 | No |
| UI20SG | Combustibles | Green | 2.0 Gallon (7.6 L) | 9.5 x 11.25 | 5.25 | No |
| UI25SG | Combustibles | Green | 2.5 Gallon (9.5 L) | 10 x 11.25 | 5.7 | No |
| UI50SG | Combustibles | Green | 5.0 Gallon (18.9 L) | 13.5 x 12.5 | 7.0 | No |
| UI10FSY | Diesel | Yellow | 1.0 Gallon (3.8 L) | 8 x 9 | 3.52 | Yes |
| UI20FSY | Diesel | Yellow | 2.0 Gallon (7.6 L) | 9.5 x 11.25 | 5.25 | Yes |
| UI25FSY | Diesel | Yellow | 2.5 Gallon (9.5 L) | 10 x 11.25 | 5.7 | Yes |
| UI50FSY | Diesel | Yellow | 5.0 Gallon (18.9 L) | 13.5 x 12.5 | 7.0 | Yes |
| UI10SY | Diesel | Yellow | 1.0 Gallon (3.8 L) | 8 x 9 | 3.52 | No |
| UI20SY | Diesel | Yellow | 2.0 Gallon (7.6 L) | 9.5 x 11.25 | 5.25 | No |
| UI25SY | Diesel | Yellow | 2.5 Gallon (9.5 L) | 10 x 11.25 | 5.7 | No |
| UI50SY | Diesel | Yellow | 5.0 Gallon (18.9 L) | 13.5 x 12.5 | 7.0 | No |
C-258-UI50FS
| | |
| --- | --- |
| Manufacturer: | Eagle Industries |
258-UI-10-S
258-UI-20-S
258-UI-25-SB
258-UI-50-S
258-UI-50-SB
258-UI-50-SG
258-UI-50-SY
258-UI10FS
258-UI10FSB
258-UI10FSY
258-UI10SB
258-UI10SG
258-UI10SY
258-UI20FS
258-UI20FSB
258-UI20FSG
258-UI20FSY
258-UI20SB
258-UI20SG
258-UI20SY
258-UI25FS
258-UI25FSY
258-UI25S
258-UI25SG
258-UI25SY
258-UI50FS
258-UI50FSB
258-UI50FSG
258-UI50FSY
400-UI-25-FSG