//
//
//

SAME DAY SHIPPING*
Model#: C-EAG-SN-04150
Stock#: C-EAG-SN-04150
Eagle Industries Flame Retardant Safety Debris Netting
Multiple Options Available
$99.99 to $106.99
THIS ITEM SHIPS FOR FREE!
Please select an option below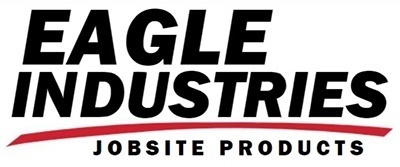 ---
Eagle Industries Flame Retardant Safety Debris Netting
The Eagle Industries Flame Retardant Safety Debris Netting is a 1/4-inch knitted mesh material commonly used for guardrail debris protection, scaffolding enclosures, or visual safety debris net barriers. The safety debris netting is made from high-density polyethylene (HDPE) with UV inhibitors for maximum life expectancy. The open knitted mesh design allows for air flow while providing containment of small and chunk debris. The Safety Debris Netting rolls include reinforced hemmed edges for fastening purposes allowing an easy, safe, and secure installation. All rolls are tightly packaged into clear poly bags with branded labels for easy shipping and handling. All Eagle Safety Debris Netting is tested and approved to meet the standards of today's industrial and construction industry.
Features:
High-density knitted polyethylene mesh netting
1/4 inch mesh hole openings
Edges include reinforced borders for fastening
UV treated and protected
Tear resistant mesh netting
Will not unravel when cut
Mesh design allows
Flame Retardant (FR) meets NFPA 701 Test Method II
Available Options:
Blue 4' x 150': EAG-SN-04150-BLUE-FR
Orange 4' x 150': EAG-SN-04150-ORANGE-FR
Red 4' x 150': EAD-SN-04150-RED-FR
C-EAG-SN-04150
| | |
| --- | --- |
| Manufacturer: | Eagle Industries |
EAG-SN-04150-BLUE-FR
EAG-SN-04150-ORANGE-FR
EAG-SN-04150-RED-FR