//
//
//

SAME DAY SHIPPING*
Model#: A907ANSI
Stock#: AH-A907ANSI
UPC/GTIN/EIN: 5031290204057
DMM Professional BOA 30 kN Locksafe Carabiner
$37.99

Get it by Oct 04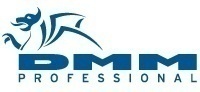 ---
Weight (grams): 105
Strength: 30kN (Gate Closed)
Gate Opening Gap (mm): 23
DMM Professional BOA 30 kN Locksafe Carabiner
The DMM Professional BOA 30 kN Locksafe Carabiner is ideally suited to applications where large connector volume and gate clearance are required. The large HMS shape allows for easy rotation of Italian hitches in tension rigging applications and the smooth curved internal form makes rotating the carabiner through attachment eyes simple. The large, curved, pear shape basket works like the DMM Ultra O carabiner when it comes to stacking (i.e. No un-nerving jumping when weight sharing) and the general oversize makes handling simpler when used with gloves.
Specifications:
Weight (grams): 105
Strength: 30kN (Gate Closed)
Gate Opening Gap (mm): 23
AH-A907ANSI
Color:
Dark Grey
Green
Gate:
23 mm/0.9 in
Gate Strength:
30kN
Manufacturer:
DMM Professional
Weight:
0.23

WARNING

Cancer and Reproductive Harm -

www.P65Warnings.ca.gov

.