//
//
//

SAME DAY SHIPPING*
Model#: CPT-6590-1S
Stock#: CAB-CPT-6590-1S
Cable Prep 6 & 59 Cable Stripper with Stop & Single Blade Cartridge
$19.99

Get it by Feb 01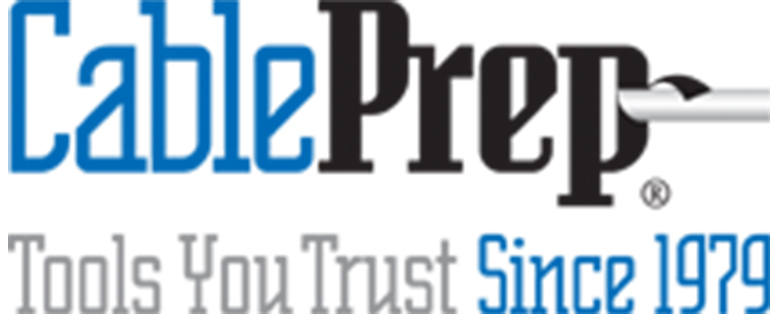 ---
Built-in cable stop
3 Operations in one step
Hardened tool-steel blades
Factory calibrated strip-back dimensions
Automatic clean out feature
Cable Prep 6 & 59 Cable Stripper with Stop & Single Blade Cartridge
Cable Prep's 6 & 59 Cable Stripper with Stop is factory calibrated to remove just the right amount of cable jacket and cut back the braid and dielectric to the proper dimensions on braided and braid replacement drop cables. The built-in cable stop ensures proper center conductor length. The stripper prepares cables quickly and easily because the jacket, braid and dielectric are cut with one simple motion. The tool features hardened steel blades that ensure optimum performance and long life. Each blade cartridge can prepare 2,500 to 5,000 cables depending on braid coverage. It also features a patented cleanout feature that automatically removes excess jacket, braid and dielectric from the tool after stripping.
Features:
Built-in cable stop
3 Operations in one step
Hardened tool-steel blades
Factory calibrated strip-back dimensions
Comfortable and easy to operate
Automatic clean out feature
Specifications:
Cable Type: 6 & 59
Braid Exposure: 0.25"
Center Conductor Exposure: 0.25"
Included:
1x CPT-6590-1S Strip Tool with stop
1x RBC-6590 Blade Cartridge
*This model only comes with the cartridge that is installed in the tool.
CAB-CPT-6590-1S
| | |
| --- | --- |
| Blade Type: | 1 Installed Blade |
| Country of Manufacture: | United States |
| Manufacturer: | CablePrep |
| Type: | RG 6/59 Strip Tool |
| Weight: | 0.18 |