Working around heat, sparks, and welding while at-height can be very dangerous. Not only are you potentially hundreds of feet in the air, but you're also throwing around sparks, slag, or maybe even flames from a torch. While in this type of environment, you have to take the proper precautions.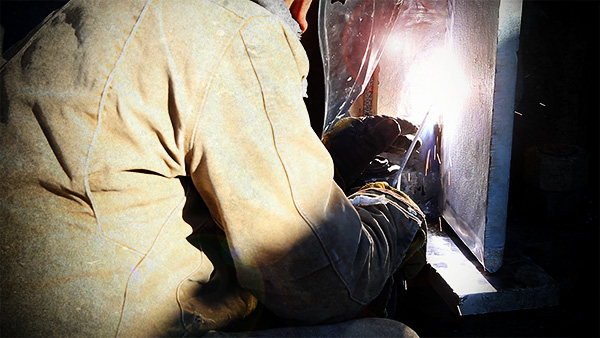 Standard polyester webbing doesn't cut it in these situations. Just a small amount of flame or sparks can do critical damage, which would force you to take the gear out of service. In our latest video, we put an old
DBI Sala
Y-lanyard in the danger zone… inches from a
Milwaukee M18 Grinder
. Watch the video to see the destruction: That's really all it takes! The hard spot made after a few moments of sparking is enough to ruin a
lanyard.
Be sure you're using the right gear if you're doing a tower mod or working on a new steel structure! The
WestFall Pro Ascend Welding Harness
is a favorite. It's Nomex/Kevlar blend is designed to hang in tough conditions.